11 January 2017 18:07 (UTC+04:00)
1 699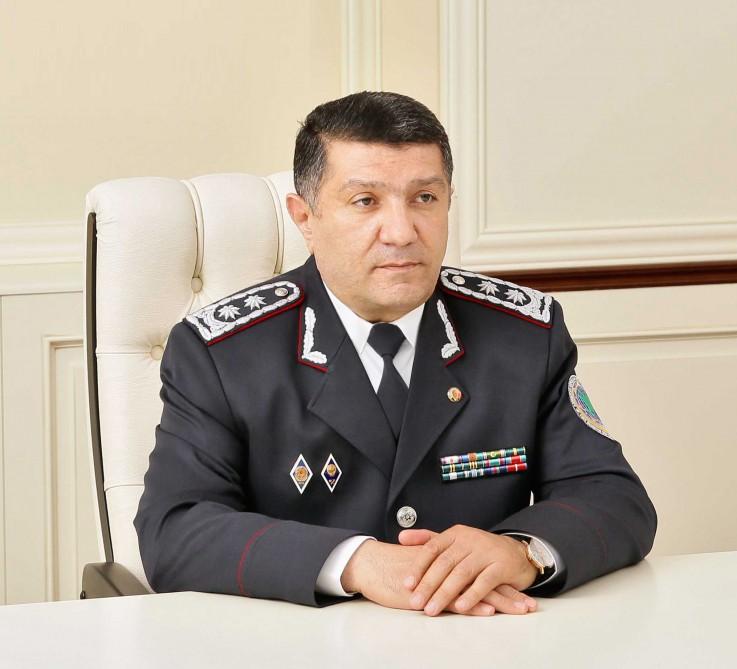 By Amina Nazarli
Political stability, dynamic economic development as well as successful foreign policy make Azerbaijan attractive for foreign migrants.
Chief of the State Migration Service of Azerbaijan Firudin Nabiyev said at a meeting of the Cabinet of Ministers on January 10 dedicated to the results of socio-economic development of 2016 and objectives for future, chaired by President Ilham Aliyev.
"To date there had been no record of violations of migrants' rights on either national, or ethnic, or religious grounds," Nabiyev said.

Improvement of the migration policy in compliance with the modern requirements enabled to take expedient measures to prevent negative impacts of both internal and international migration policy, the chief said.

"Finally, now the country is also known for its tolerance and lack of xenophobia. To date, there had been no record of violations of migrants' rights on national, ethnic or religious grounds," Nabiyev underlined. "Today, regulation of the migration processes according to the international standards and protection of the migrants' rights are priorities for us."

Appropriate geopolitical location of Azerbaijan, political stability, dynamic development, democracy, broad international cooperation, as well as favorable conditions created for foreign and domestic investments as a result of purposeful policy directed towards development of oil and non-oil sector considerably increased the amount of investments, he added.

"Transformation of our country into a country of transit and destination from a country of origin as logical result of intensification of migration processes and of the above mentioned has created need to take additional measures in the direction of intensifying state control over migration processes," he said.
Nabiyev emphasized that President Aliyev set important tasks before relevant state agencies for the purpose of intensifying control in the sphere of migration processes management, analysis, regulation and forecast of statistics in this regard and directing migration policy towards political and economic interests of the country.
Azerbaijan has improved its migration legislation in accordance with international norms over the past few years. According to changes made to the Migration Code in 2013, registration of the migrants at their residences and application for other relevant standards became simplified.
Foreigners and stateless persons arriving in Azerbaijan for a period exceeding 10 days should register with the Migration Service, providing a copy of the person's ID to the Migration Service personally, or via email within 10 days.
This service is free and application forms are available at the Migration Service, regional offices of the Service, and at www.migration.gov.az. The registration is also possible through contacting by e-mail geydiyyat@migration.gov.az .
The Migration Service will immediately register foreigners at the place of their stay and present written notification to the receiving party within one working day.
Foreigners can be registered for the period provided in their visas, or for 90 days under the visa-free regime.
After changing the place of residence, registration must be renewed. These easy steps can exempt visitors from penalties and deportation.
--
Amina Nazarli is AzerNews' staff journalist, follow her on Twitter: @amina_nazarli

Follow us on Twitter @AzerNewsAz
Category News