29 July 2019 17:40 (UTC+04:00)
6 842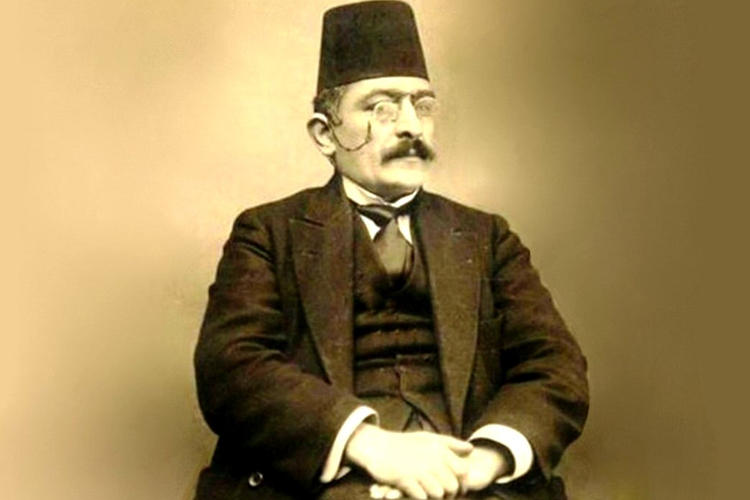 By Abdul Kerimkhanov
The Azerbaijani Community of the Nagorno-Karabakh region of Azerbaijan has launched a new project related to the prominent historical figures of Azerbaijan, who have devoted their lives to the struggle against the Armenian occupiers.
The Community, which has previously sent video messages to international organizations related to the destruction of Azerbaijani historical, cultural and religious monuments in the occupied territories, now also aims to promote the activities of historical figures of Azerbaijan.
To this end, the Community plans to prepare and present short films in foreign languages ​​to an international audience.
The first film of this kind is dedicated to the Ahmad bey Agaoglu, public and political figure, journalist, teacher, who was in the forefront of the fight against Armenian dashnaks. The 150th anniversary of Agaoglu will be celebrated by order of President Ilham Aliyev in 2019.
Since part of Agaoglu's life was linked to France, the film will be shot in French with captions in English. The film demonstrates the thorny life of Agaoglu, who was born in Shusha in 1869 and entered a higher education institution in France in 1888.
French philosopher and historian Ernest Renan and James Darmsteter played a major role in formation of the personality of Agaoglu, who received law degrees from France's Higher School of Applied Research and the Sorbonne University.
After studying in France, Agaoglu moved to Tiflis in 1894 and for two years taught French in one of the local gymnasiums.
In 1896, he returned to his native Shusha and began teaching French at a local school. Here he created the first library and reading room. That is why in Shusha he had the nickname "French Ahmad".
In 1905, Agaoglu stood at the forefront against the Armenian nationalist aggressors, who were carrying out the genocide of the Azerbaijani people. Thus, in Karabakh and other regions of Azerbaijan, a movement begins against Armenian separatism and dashnaks' lawlessness.
Agaoglu was persecuted by the authorities of Tsarist Russia and Armenian terrorist organizations and in late 1908 was forced to temporarily move to Istanbul.
After the fall of the Azerbaijan Democratic Republic, he was forced to return to Turkey again. Agaoglu was elected to the second and third convocations of the Turkish Grand National Assembly.
The film of the Azerbaijani Community of the Nagorno-Karabakh region of Azerbaijan notes that the works of Agaoglu were declared the state treasure of Azerbaijan.
Baku strengthens the role of the Azerbaijani Community of Nagorno-Karabakh and wants to ensure equal access to negotiations of the Armenian and Azerbaijani communities of the region.
The Azerbaijani Community, which as a result of ethnic cleansing was forced to leave their homes, has the legal right to participate in determining the future legal status of Nagorno-Karabakh.
---
Abdul Kerimkhanov is AzerNews' staff journalist, follow him on Twitter: @AbdulKerim94
Follow us on Twitter @AzerNewsAz
Related News