10 November 2017 16:00 (UTC+04:00)
22 307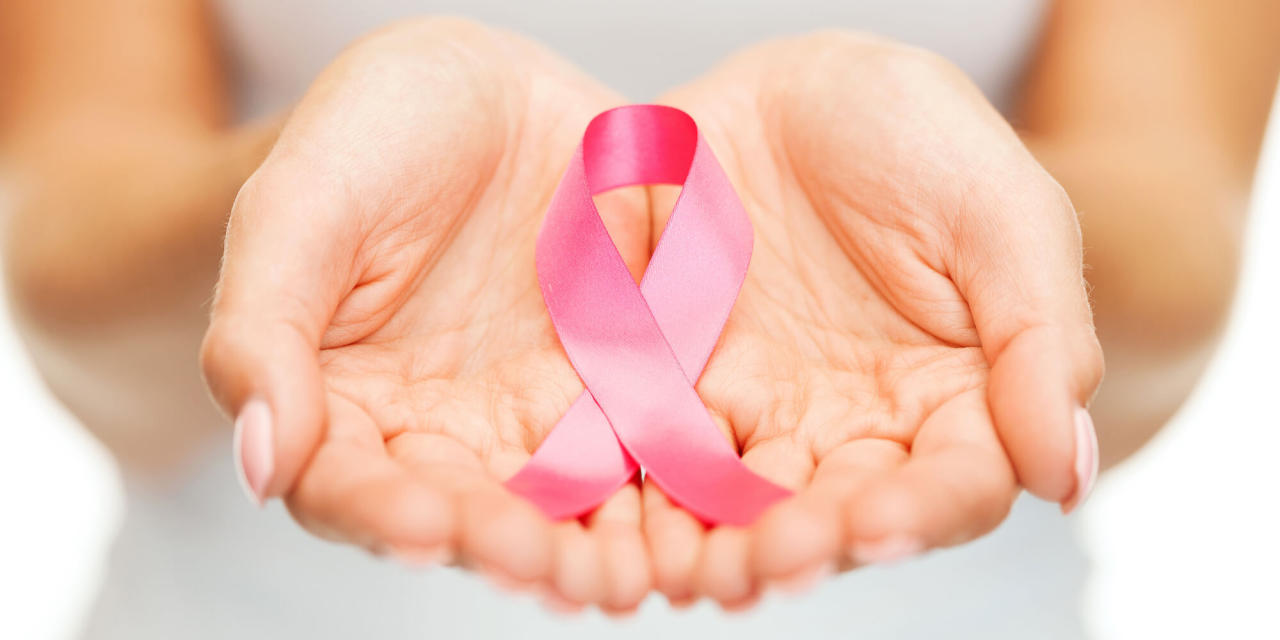 By Aygul Salmanova
This year, Azerbaijan joined the global Breast Cancer Campaign, which this year celebrates the 25th anniversary.
Every year, media and bloggers around the world publish educational materials about a serious illness, urging women to undergo a survey and take care of their health. Largely due to the active support of the media, women pay attention to the problem and have time to make an early diagnosis, which in 94 percent of cases saves lives.
The campaign against breast cancer, carried out by the corporation Estée Lauder, for more than 25 years has been striving to rid the world of breast cancer. Despite the fact that significant progress has been achieved in the areas of education, prevention and treatment, much more work remains to be done.
We suggest that you familiarize yourself with the world statistics on breast cancer. Below are 25 facts about this disease that everyone should know.
Breast cancer in the U.S.
Breast cancer is the most common type of female cancer in the U.S. (excluding some types of skin cancers).
Every two minutes, a woman in the U.S. is diagnosed with invasive breast cancer. About one in eight women in the U.S. will develop invasive breast cancer during her lifetime. For women in the U.S., breast cancer death rates are higher than death rates for any other type of cancer, besides lung cancer.
Except for skin cancer, breast cancer is the most commonly diagnosed cancer among American women. In 2017, it's estimated that about 30 percent of cancers diagnosed in women will be breast cancers.
At this time, there are more than 3.1 million breast cancer survivors in the U.S. About 40,610 women in the states are expected to die in 2017 from breast cancer, though death rates have decreased by 38 percent since 1989. These decreases are thought to be the result of treatment advances, earlier detection through screening, and increased awareness.
In women under 45, breast cancer is more common in African-American women than white women. Overall, African-American women are more likely to die of breast cancer. For Asian, Hispanic and Native-American women, the risk of developing and dying from breast cancer is lower.
Although rare, younger women can also get breast cancer. Fewer than 5 percent of breast cancers occur in women under age 40.
Breast cancer around the world
Breast cancer is the most common cancer among women worldwide, claiming the lives of hundreds of thousands of women each year and affecting countries at all levels of modernization.
The disease now represents one in four of all cancers in women worldwide. It is the most common cancer in women both in the developed and less developed world. It is estimated that worldwide more than 508,000 women died in 2011 due to breast cancer (Global Health Estimates, WHO 2013).
Breast cancer is the second most common cancer in women worldwide. In 2012, it represented about 12 percent of all new cancer cases.
Survival rates of this disease vary greatly worldwide, ranging from 80 percent or more in North America to below 40 percent in low-income countries. The low survival rates in less developed countries are mainly due to the lack of early detection programs, as well as to the lack of adequate diagnosis and treatment facilities.
Know the risk factors
Numerous risk factors have been found to increase a woman's risk of developing breast cancer. Given the high incidence and mortality of breast cancer, defining the risk factors for breast cancer has significant clinical value.
Compared with women without a family history, risk of breast cancer is about two times higher for women with one first-degree female relative who has been diagnosed, nearly three times higher for women with two relatives, and nearly four times higher for women with three or more relatives.
About 85 percent of breast cancers occur in women with no family history of breast cancer. These occur due to genetic mutations that happen as a result of the aging process and life in general, rather than inherited mutations.
Women who had their first menstrual period before age 12 or who went through menopause after age 55 have an increased risk of developing breast cancer. Women who had their first full-term pregnancy after age 30 or who have never had a full-term pregnancy are also at increased risk of breast cancer.
About 1 out of 8 invasive breast cancers develop in women younger than 45. About 2 out of 3 invasive breast cancers are found in women 55 or older. About 5 to 10 percent of breast cancer cases are thought to be hereditary, resulting directly from gene defects inherited from a parent. The most common cause of hereditary breast cancer is an inherited mutation in the BRCA1 and BRCA2 genes.
The most significant risk factors for breast cancer are gender (being a woman) and age (growing older).
Overweight and obese women -- defined as having a BMI (body mass index) over 25 -- have a higher risk of being diagnosed with breast cancer compared with women who maintain a healthy weight, especially after menopause.
Being overweight can increase the risk of a breast cancer recurrence. This higher risk is because fat cells make estrogen; extra fat cells mean more estrogen in the body and estrogen can make hormone-receptor-positive breast cancers develop and grow.
Reducing risk
While you can't change some breast cancer risk factors – family history and aging, for example – there are others that you can control.
Quitting smoking may reduce risk of breast cancer. In an the American Cancer Society's Cancer Prevention Study II (CPS-II) Nutrition Cohort, the rate of new cases of invasive breast cancer was 24 percent higher in smokers than in nonsmokers and 13 percent higher in former smokers than in nonsmokers.
Research shows a link between exercising regularly at a moderate or intense level for four to seven hours per week and a lower risk of breast cancer. Exercise consumes and controls blood sugar and limits blood levels of insulin growth factor, a hormone that can affect how breast cells grow and behave.
Limiting alcohol consumption to no more than 1 drink per day for women or 2 per day for men may reduce breast cancer risk. The breast cancer risk for women who have 2-3 alcoholic drinks per day is 20% higher compared to non-drinkers.
Diet is thought to be partly responsible for about 30 percent to 40 percent of all cancers. No food or diet can prevent you from getting breast cancer, but getting nutrients from a variety of foods, especially fruits, vegetables, legumes, and whole grains, can give your body the energy it needs to help keep your risk for breast cancer as low as possible.
The article is produced using data from American Cancer Society, Breastcancer.org, Cancer.gov, World Health Organization.
In 2017 Jubilee year, Azerbaijan joined the campaign on the initiative of partners of Estée Lauder Companies in Azerbaijan: SABINA P & C, Ideal and EMPORIUM PORT BAKU MALL.
---
Follow us on Twitter @AzerNewsAz
Related News