7 December 2016 13:19 (UTC+04:00)
15 821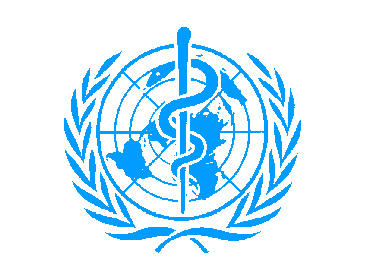 By Amina Nazarli
The World Health Organization has praised the successes of Azerbaijan in the fight against malaria, measles and rubella.
The Azerbaijani Health Ministry has received from Copenhagen a thank-you letter, undersigned by Director of the WHO Regional Office for Europe Zsuzsanna Jakab.

"The WHO Regional Office for Europe declared that the European Region is malaria free from April 20, 2016. Thus, Europe became the world's first region to reach the zero-case milestone of indigenous malaria. I want to thank you for political cooperation, vigilance and expended resources that made it possible for this achievement," the letter said.

Malaria, serious and sometimes fatal disease, is transmitted among humans by female mosquitoes of the genus Anopheles.
For the last two years the Azerbaijani Republican Center of Hygiene and Epidemiology registered no indigenous cases of malaria in Azerbaijan.
It's been four years that Azerbaijan has identified only imported cases of the disease, according to the World Health Organization's statistics.
However, in distant past malaria was extremely widespread in Azerbaijan and threatening the country until the 20th century, when the morbidity and mortality from malaria were one of the fastest in the region. By the 1960s, in fact, malaria has been virtually eliminated in Azerbaijan.
The European Regional Verification Commission for Measles and Rubella Elimination of the WHO also hailed Azerbaijan's achieving elimination of measles in a period from January 2012 to January 2014.
Rubella and measles also called "childhood infection" is highly contagious infections that can be very unpleasant and sometimes lead to serious complications.
In a document the Commission described this progress as an important contribution to eliminating measles and rubella in the European region.
Another document of the Commission also lauded Azerbaijan`s success in elimination of rubella during the reporting period.

Both documents were signed by Chairman of the European Regional Commission Gunter Pfaff.
Cases of rubella have no longer revealed in the country since 2008, thanks to the measures taken by the Health Ministry, in particular, a large campaign carried out in 2006 and aimed at combating these diseases, which covered people aged from 7 to 35 years.
Azerbaijan was ranked 10th among the 53 European countries for the prevention of the spread of measles and rubella, according to the WHO Regional Office for Europe.
This is an important success for the national health system, since compared to 20 countries, where only one of these diseases have been eliminated, Azerbaijan has managed to achieve the elimination of both, thanks to the timely vaccination.
--
Amina Nazarli is AzerNews' staff journalist, follow her on Twitter: @amina_nazarli

Follow us on Twitter @AzerNewsAz
Category News