29 August 2014 12:28 (UTC+04:00)
623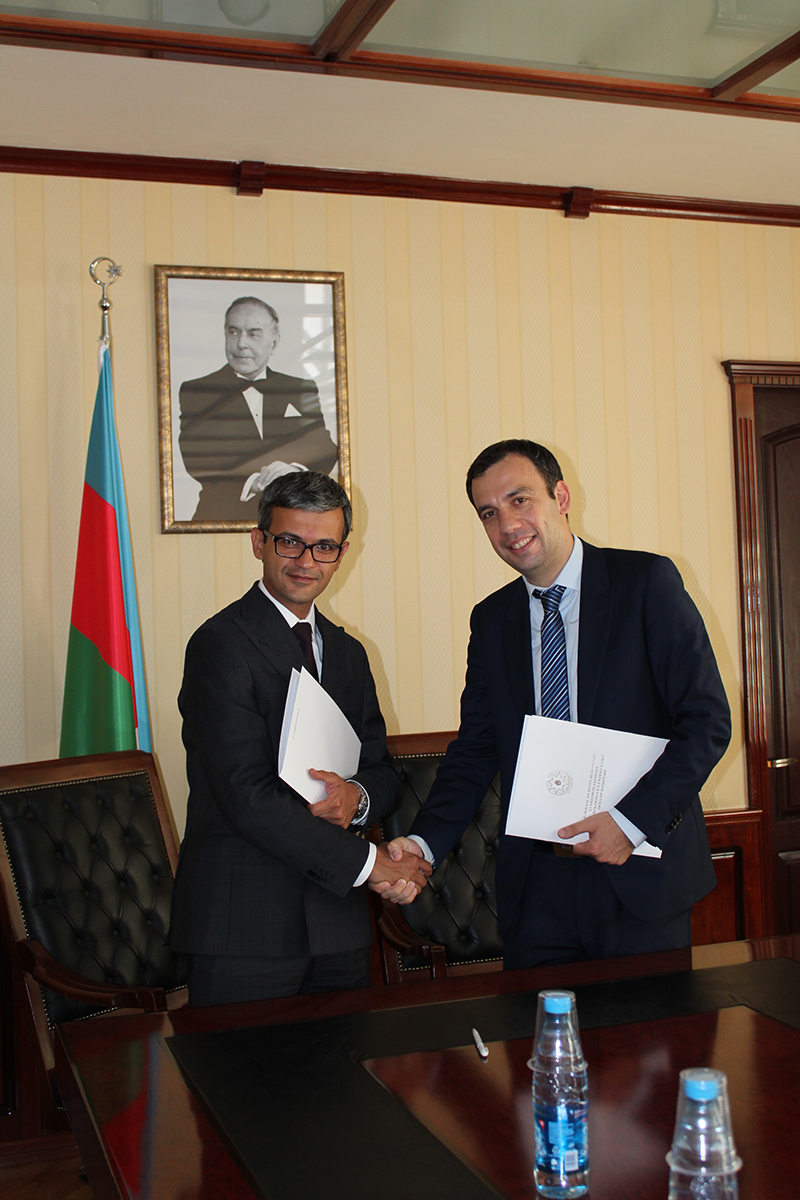 Azerbaijan Standardization and Certification Institute and the Innovation Center under the State Agency for Public Service and Social Innovations under the Azerbaijani president signed a memorandum of intentions on cooperation on August 28.
The Azerbaijani State Committee on Standardization, Metrology and Patents reported that the document was signed by Director of the Standardization and Certification Institute Sabig Abdullayev and head of "Innovation Center" Kamran Agasi.
The main purpose of the memorandum is to render consulting services in the fields of standardization and certification for public and private organizations, to organize joint training, as well as to prepare and to coordinate the programs in this area.
"As the introduction of standards that meet modern requirements, is of great importance for the development of new technologies and best practice in the country, combining capacity of the two organizations is a very important action," Abdullayev said.
Agasi, in turn, said the memorandum will create an excellent opportunity to combine standardization and innovations within a single sphere of activity, as well as conditions for the active cooperation of state agencies and the private sector.