13 July 2018 16:13 (UTC+04:00)
1 143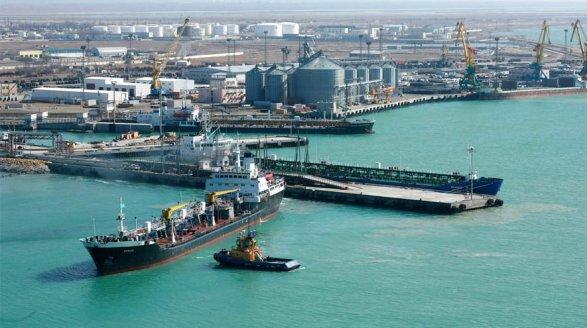 By Trend
The vessel of the Caspian Sea Oil Fleet "Irgiz", is carrying out towing and logistic work in the Kazakhstan sector of the Caspian Sea, "Azerbaijan Caspian Shipping Company" CJSC said in a statement July 12.
The work is carried out in the framework of the "Zhambul" project by order of the "Seven Mile Shipping Limited" company, the message says.
"The active participation of the shipping company in major projects, along with the inflow of foreign currency into the country, is also positively evaluated in terms of cooperation and international experience," the company stated.
The Caspian Sea Oil Fleet of "Azerbaijan Caspian Shipping Company" CJSC provides services for integrated support to the processes of oil extraction in the Caspian Sea, including the construction of the offshore platforms, scaffold bridges, laying oil and gas pipelines, provision of geological survey services, etc.
The fleet has at its disposal the specialized vessels of different types, which provides for the inclusion of the shipping company into the list of unique companies in the world in terms of the diversity of the provided services.
---
Follow us on Twitter @AzerNewsAz