12 January 2018 17:55 (UTC+04:00)
927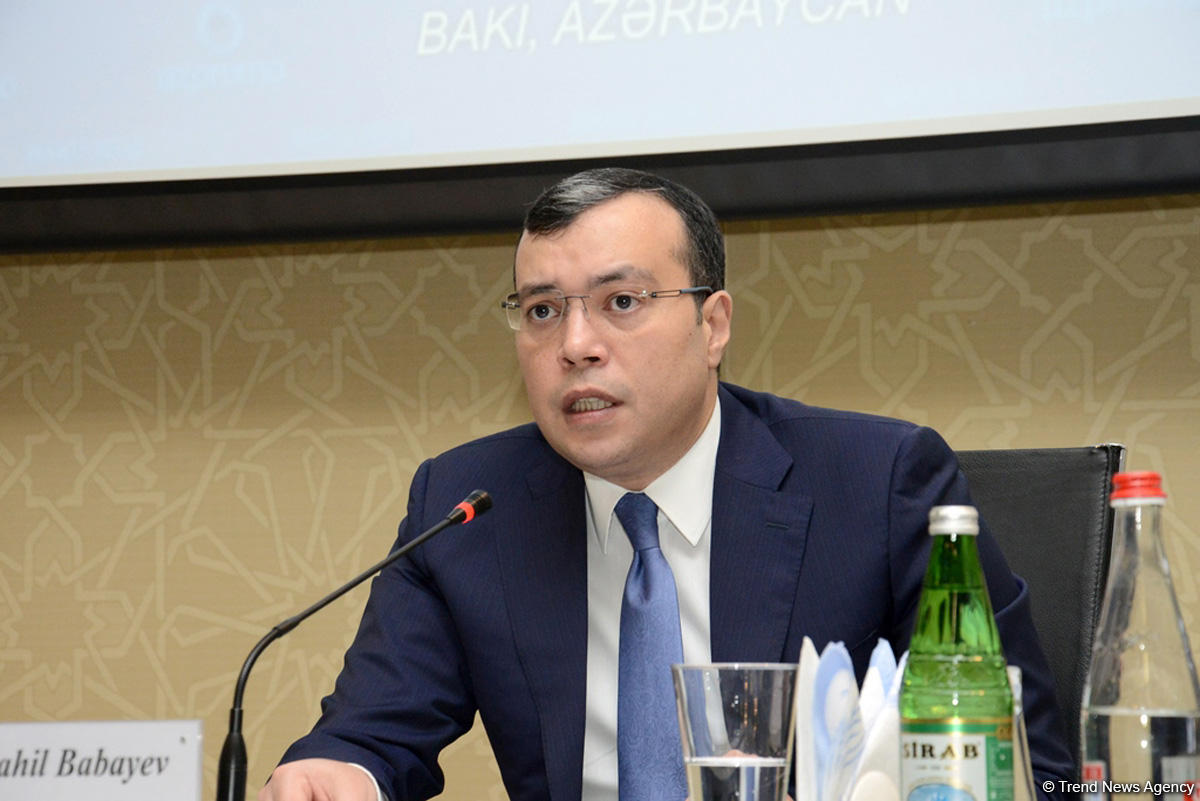 By Sara Israfilbayova
A promo ad of Azerbaijani products on Russian TV has gained more than 50 million views.
Azerbaijan's Deputy Economy Minister Sahil Babayev made the remarks at the first meeting of the Exporters Club in 2018 that was dedicated to the presentation of logo of the 'Made in Azerbaijan' brand.
"We started advertising the Azerbaijani products on the federal TV channel "Russia 24" since October 2017," said Babayev.
The commercials were prepared by a film crew that visited fruit gardens and processing plants in different regions of Azerbaijan last summer.
Moreover, as part of measures to promote the "Made in Azerbaijan" brand, a promo ad was placed in the aircraft of Buta Airways, and the list of food and beverages presented on board was expanded, said Babayev.
"We also plan to place 10 stands at the filling stations of SOCAR Georgia Petroleum. Stands have already been prepared and will be placed at the filling stations until the end of January," said the deputy minister.
In October 2016, President Ilham Aliyev signed a decree approving the procedure for determining and regulating the payment mechanism for a part of the expenses paid by the state budget for organizing export missions to foreign countries, studying foreign markets and marketing activities, promoting the 'Made in Azerbaijan' brand on foreign markets, the receipt of certificates and patents by local companies in foreign countries in connection with exports, as well as research programs and export development projects.
He went on to say that exports of Azerbaijan's industrial products increased by 21 percent in 2017, adding that exports of agricultural products rose by 28 percent in 2017.
Meanwhile, the number of Azerbaijan's economic entities participating in the trade turnover increased, as well as the range of exported goods expanded, according to the deputy minister.
"The number of Azerbaijan's economic entities, participating in trade turnover exceeded 14,000, which means a growth of 7 percent as compared to 2016," he added. "At the same time, the number of exported trading names increased by 10 percent and reached 3,100 in 2017."
Babayev noted that Azerbaijan's exports rose by 19 percent, non-oil exports – by 24 percent in 2017.
Further, the minister told reporters that expansion of support to Azerbaijani exporters is a result of implementation of mechanisms to promote the Made in Azerbaijan brand.
He said that last year, 10 export missions were organized, entrepreneurs participated in five exhibitions by using a one-country stand, advertising of Azerbaijani products on Russian TV was launched, and support was provided to individual exporters.
"The expansion of support is aimed at further improving and increasing the mechanisms of promotion of the 'Made in Azerbaijan' brand," he noted. "In this regard, the requests of exporters were taken into account. We saw great interest on their part, so the number of delegations, as well as international exhibitions, was increased. Besides, a number of other changes was made."
On January 11, President Aliyev signed a decree on making amendments to the "Procedure for determination and regulation of the mechanism of paying a part of the expenditures through the state budget, the organization of export missions to foreign countries, review of the situation in foreign markets and marketing activity, promotion of the 'Made in Azerbaijan' brand in foreign markets, obtaining certificates and patents in connection with exports, research programs and export development projects by local companies in foreign countries".
The amendments envisage the introduction of a new concept - buyer missions. Buyer missions are organized for purchase of Azerbaijani non-oil products by a foreigner who is engaged in the import of goods or their distribution.
Only 10 people can join a buyer mission and the period of their stay in the country must not exceed six days. In each mission only one person can represent a buyer.
The Azerbaijani Ministry of Economy covers the expenses of the buyers mission members' stay in the country, which also include fee for rental premises where meetings are held, fees for translation services, as well as fees for transportation within the country (except for taxi).
According to the decree, the amount given to legal entities and individuals for the analysis of foreign markets increases from 20,000 manats ($11,700) to 30,000 manats ($17,600).
Moreover, the number of export missions, which can be organized with participation of Azerbaijani entrepreneurs during one calendar year, increases from 10 to 25. The number of international fairs and exhibitions, in which Azerbaijani businessmen can take part during one calendar year by using one exhibition stand, increases from 5 to 10.
Entrepreneurs who take part in international exhibitions and fairs on individual basis will receive financial support in the amount of 50 percent of all expenses necessary for participation, including rental fee, exhibition stand costs, transportation fee and others. The maximum amount of such support must not exceed 10,000 manats ($5,800). Up until now, only 30 percent of expenses not exceeding 5,000 manats ($2,900) have been covered.
At the same time, exporters will be able to apply for support to obtain an international certificate from February 1 within 60 days annually.
The cost of support must not exceed 60,000 manats ($35,200) and must account for no more than 50 percent of the total expenses.
Speaking of the mechanism for the return of a part of expenditures for non-oil products, he stressed that 2.9 million manats ($1.7 million) were returned to the Azerbaijani exporters in 2017.
He said that depending on the type of goods, as part of mechanisms for promoting the export of non-oil products, the state returns to exporters a part of their expenditures, compensating three to six percent of the goods' customs value.
"It is encouraging to note that entrepreneurs actively use this mechanism. Last year, it was used by 44 entrepreneurs. Winemakers are the most active entrepreneurs in this - about 60 percent of the returned funds accounted for the entrepreneurs engaged in exports of wine and other alcohol products," noted Babayev.
Products, for the exports of which funds are returned, were exported to 28 countries, according to the deputy minister.
---
Follow us on Twitter @AzerNewsAz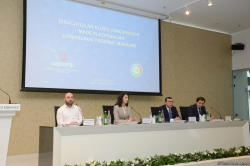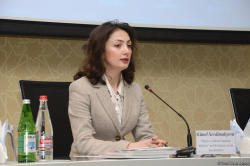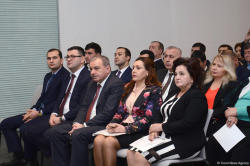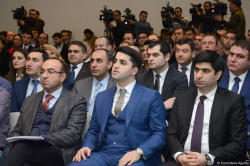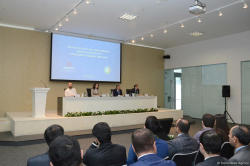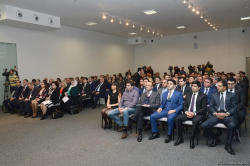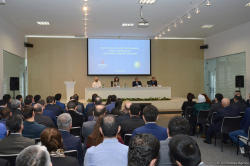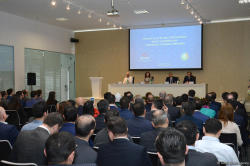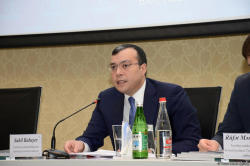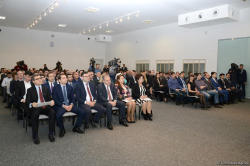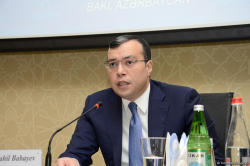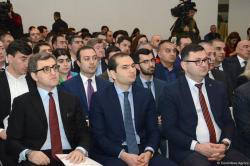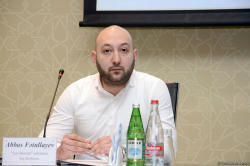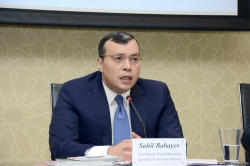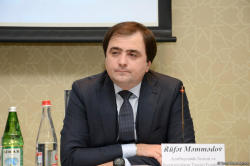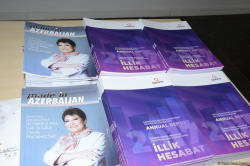 Category News