10 September 2016 12:33 (UTC+04:00)
21 131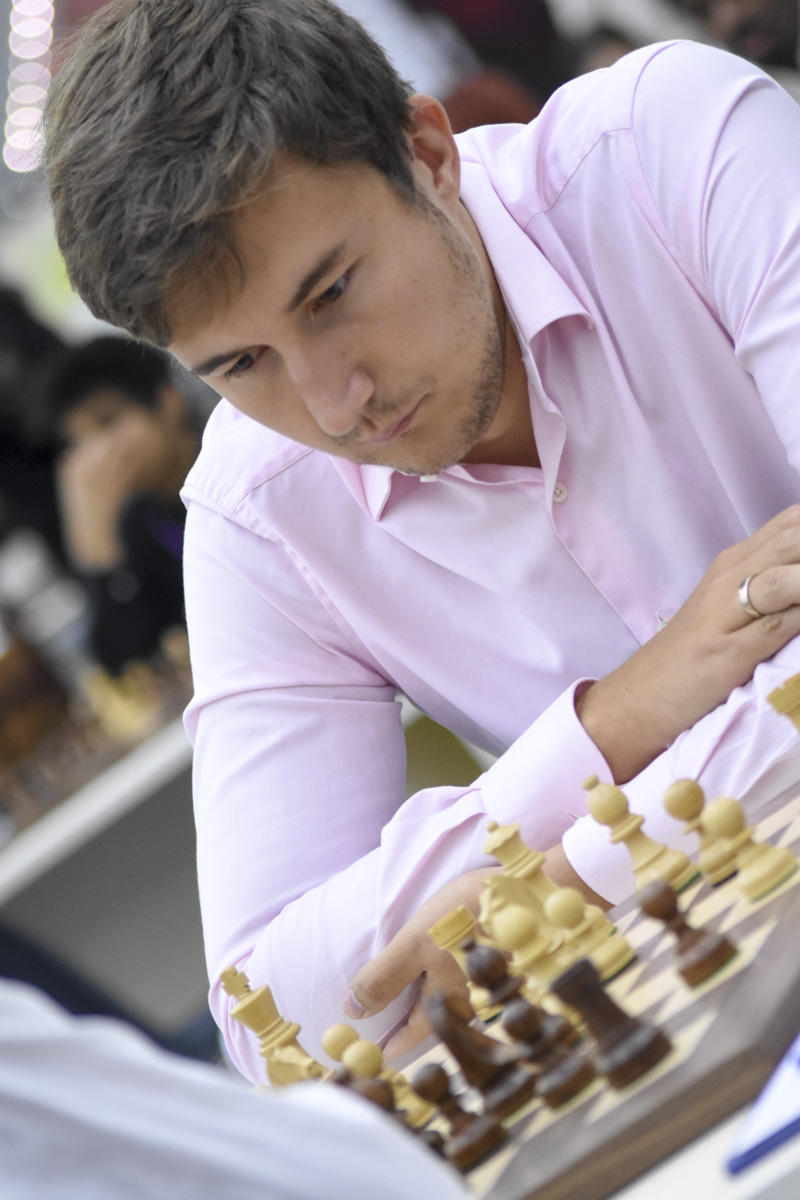 The World Championship challenger, Sergey Karjakin, is leading the Russian team in this Olympiad – his first appearance on board 1. He joined our ChessCast producer Anna Burtasova in the Press Center right after his convincing win against the strongest Czech player, David Navara.
- Sergey, tell us a few things about the game.
Today I won very quickly and I'm actually very surprised. Normally, to beat such a strong player takes a lot of moves and a lot of tension, but today it was quite simple, I have to say. Somehow I managed to get a very good position in the opening. I don't think that the move …d5 he played was good; after the move knight to b3 I am slightly better. After …b5 my reply bishop to e3 was strong, and then with my knight on c5 I am clearly better. The only question was "how much?" – and then of course his move knight to h5 was a blunder; after I simply took on d5 the game was practically over – I am completely winning.
- So, thanks to your win Russia has very good chances in this match. Can you give us your view on the other boards? You surely had time to check what's happening!
We have two advantageous positions; only Tomashevsky is slightly worse, but I hope we will win. I believe in our team! (ed: Tomashevsky won, as did Russia 3.5-0.5).
- How to you feel to be leading the team, playing on first board?
Well, playing on the first board always creates additional tension and responsibility but for me it is a great honor to be on board one, especially when I'm a member of such a great team. I'm trying to show my best and at the moment I'm quite happy with how I'm doing here.
- I understand that there is a lot of tension in this tournament for you, being one of the favorite teams, so you clearly can use as much rest as possible. How exactly do you rest between games? Do you do anything special during your free time?
During the rest day, after the 5th round, we all went together to play volleyball and swim at the sea; it was quite nice! During the other days, when there is a game in the afternoon, I just relax. I like walking very much. And yesterday we visited the "Wheel" – it was quite nice!
- Thanks a lot and hopefully we'll get to talk to you again in the coming days!
---
---
Follow us on Twitter @AzerNewsAz
Related News