7 September 2018 11:00 (UTC+04:00)
3 899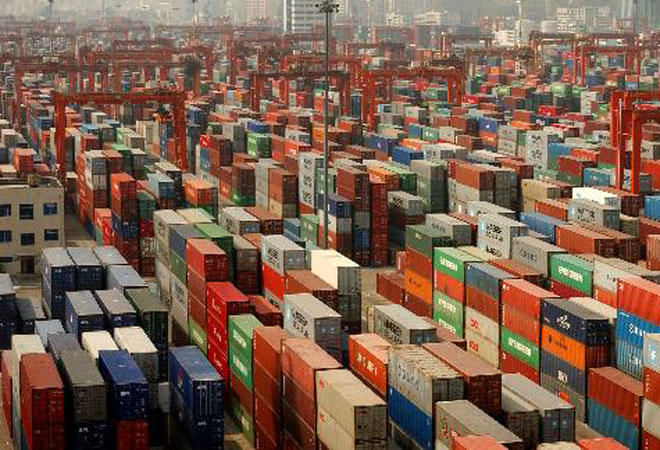 By Sara Israfilbayova
Despite all promises of current Prime Minister of Armenia Nikol Pashinyan about the bright future of Armenia and the economic development of the country, the events taking place in the country prove the opposite.
The other day, a group of employees of the Arinj Mall held a protest action outside the building of the Armenian government.
The prices for transportation of goods imported to Armenia increased, as a result of which small and medium-sized enterprises faced a problem.
One of the participants of the protest Armen Nersisyan said that the price hike will not lead to anything good. "Was it necessary to raise prices in such a deplorable situation?"
He also noted that traders are not able to carry out import, since the prices for transportation are very high.
Now the participants are waiting for Prime Minister Nikol Pashinyan meet them.
The government of Georgia decided to ban the import/export of wheat or wheat-rye flour on road transport since September 15.
The biggest blow from the decision of the Georgian side was received by Armenia, as a country that isolated itself from the region by the occupation of the territories of a neighboring state and as a result lost all other exits to the world, in particular the Russian market.
Haykakan Zhamanak newspaper writes that according to the decree of the Minister of Transport of Georgia, wheat and flour must be transported by sea and rail transport on the territory of Georgia from September 15. At the moment, wheat and flour imported to Armenia are almost completely transported by trucks, since it is cheaper.
Now, everybody in Armenia wonders, how much will cost the transportation by sea and rail?
It is also noted that the price may change due to prices in southern Russia. These days there is a rise in prices due to high demand, importers are rushing to import as much wheat as possible before the decree of the Georgian minister comes into force, which in turn raises demand.
Price rise against the background of falling incomes of the population in Armenia can lead to an economic catastrophe.
Does Armenian government understand that the collapse of the economy and the mass outflow of the population from the country are only consequences, and not the cause of the troubles?
Armenia needs to fight not with consequences, but with the underlying causes of the problems and the reasons are Armenia's aggressive foreign policy and the unsettled Armenian-Azerbaijani Nagorno-Karabakh conflict. These are the only reasons that caused Armenia's economic isolation in the region.
---
Sara Israfilbayova is AzerNews' staff journalist, follow her on Twitter: @Sara_999Is
Follow us on Twitter @AzerNewsAz
Category News