10 July 2018 18:45 (UTC+04:00)
1 487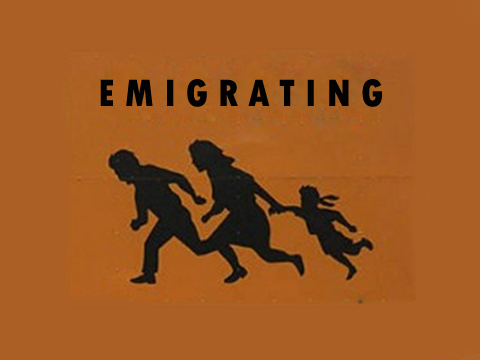 By Rashid Shirinov
Despite the statements of the former and new governments of Armenia about the alleged improvement of the socio-economic atmosphere in the country, the constant outflow of population say otherwise.
The last slight increase in Armenia's population was observed back in 2013, when it reached 3,026 million people, as the official data says. Since then, there has been a stable outflow, slipping to 2,972 million people last year. This suggests that the migration from Armenia is systematic, and the government still fails to achieve success in its socio-economic policy in order to stop the outflow.
People's emigration from Armenia have several reasons for this, and one of them is the terrible unemployment reigning in the country. As a result, more than 200,000 of economically active people in Armenia are presently unemployed, and this is only the official data. The main income of many families in Armenia, especially those who live in provinces, is the money sent by their sons or husbands who work in Russia.
Another reason for the outflow of population from Armenia is the injustice widely spread at various levels in the country. The clan system in the upper echelons of power, the involvement of the authorities in the criminal world, the corrupt judicial system make people believe that it is impossible to achieve justice in the country if you do not have acquaintances in high places.
Of course, the long-standing Armenia-Azerbaijan Nagorno-Karabakh conflict is also among the reasons for emigration of Armenians. The military rhetoric of the former and current Armenian leadership, the constant militarization of the country cannot but affect the life of people in a negative way. At the same time, the Armenians are well aware that in case of resumption of hostilities, the consequences of the war will be catastrophic for Armenia.
Another important point in this regard is the fact that due to the Armenian aggression against Azerbaijan and the groundless claims against Turkey, the two countries stopped economic ties with Armenia and closed the state borders with the country. The Azerbaijani and Turkish leadership have many times noted that the resumption of relations with Armenia is only possible after the withdrawal of the Armenian armed forces from the occupied territories of Azerbaijan.
Thus, the new Armenian government still has many problems to address in order to stop the constant outflow of the population, and it is hard to believe that it will be able to achieve tangible progress in this in the near future.
---
Rashid Shirinov is AzerNews' staff journalist, follow him on Twitter: @RashidShirinov
Follow us on Twitter @AzerNewsAz
Category News