23 August 2017 11:47 (UTC+04:00)
1 418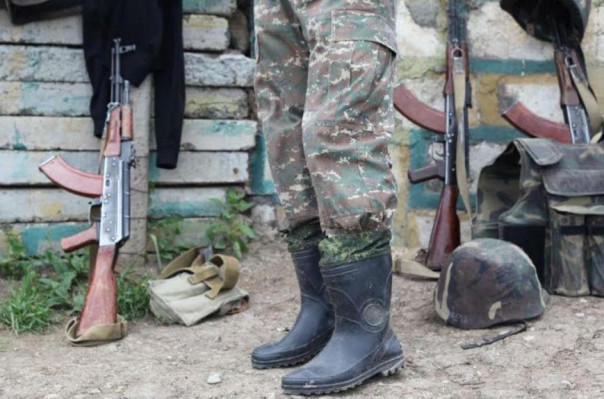 By Ali Mustafayev
There has been a startling and consistent increase in violent crimes within the Armenian army over the past years.
Local media reports that the rate of violent crimes has increased by half, while rape, assault, and battering were the most frequent violent crimes committed in the army. Most of the crimes result in murder of the soldiers or suicides.
Most recently, Armenian soldiers Asatryan and Arsen Markaryan serving the military service in the occupied territories of Azerbaijan have been seriously injured.
Both soldiers of the fourth battalion were brutally beaten by platoon commander Ashot Gevorkyan for refusing to clean the showers. Later, they were taken to hospital. Furthermore, on the same day another soldier from the same regiment, Gagik Martirosyan, was taken to hospital with an unexplained finger trauma.
In another military unit of the aggressor country, located in the occupied Agdere region of Azerbaijan, criminal cases were initiated into the fact of beating of a junior officer by serviceman Armen Yegazaryan, including using a mobile phone and desertion.
Reports of physical abuse and assaults deaths in the Armenian army are not new. Poor relations among soldiers and officers in the Armenian army have already turned into a driving factor behind non-combat deaths. Officers' willful treatment of soldiers, the humiliations they continue to bare on them often result in armed incident that ultimately claim the lives of servicemen.
Barbarity and impunity! And commanders go on murdering Armenian soldiers.
---
Follow us on Twitter @AzerNewsAz
Related News