13 July 2018 17:54 (UTC+04:00)
1 009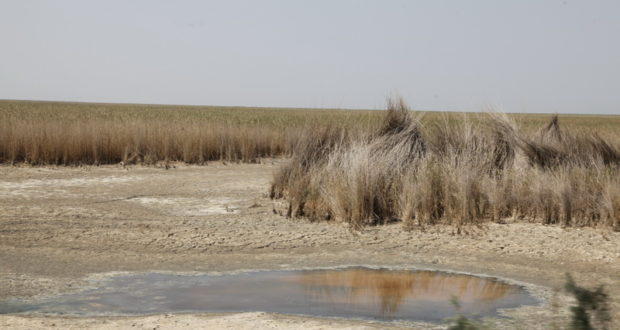 By Trend
An Iranian lawmaker said the government should hold talks with Iraq and Turkey over the situation of Hour al-Azim wetland in the southwest of the country as it is drying up.
We need to hold negotiations with Turkey and Iraq about Hour al-Azim and help rescue the imperiled wetland, Hedayatollah Khademi told ICANA news agency on July 13.
They should be informed about the situation of the wetland and potential consequences of its dryness, he said.
A huge wildfire that has been raging across Hour al-Azim wetland for around a week has spewed massive clouds of smoke toward several cities in Khuzestan Province causing breathing difficulties for the locals.
The Iranian government should mount pressure on Iraq and Turkey, the Iranian MP further said, adding that Baghdad can help contain the blaze.
Khademi also claimed that Turkey's dam building is one of the main reasons behind the blaze.
Reportedly, the blaze is chiefly burning in the Iraqi part of the wetland and any occasional inrush through canebrakes of Khuzestan has been immediately extinguished by the Iranian side.
However, the smoke has crossed the border into the city of Hoveyzeh and drifted over 115 kilometers to reach Mahshahr affecting Susangerd, Bostan and Ahvaz on its way.
---
Follow us on Twitter @AzerNewsAz
Related News