18 April 2018 14:34 (UTC+04:00)
1 227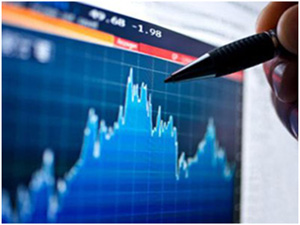 By Kamila Aliyeva
Kazakhstan's real GDP growth in 2018 is expected at 3.8 percent.
This was stated by Minister of National Economy Timur Suleimenov during the presentation of amendments to the republican budget for 2018 in the senate of the parliament, Kazinform reported.
"Taking into account the updated base of 2017, the nominal GDP in 2018 is projected in the amount of 57.2 trillion tenge, 1.3 trillion tenge higher than the indicator approved in August. Real GDP growth is expected at 3.8 percent," he said.
GDP per capita increases up to $9,000, according to the minister.
"Based on the adjusted macroeconomic prediction, the forecast of the parameters of the republican budget for 2018 is specified. Incomes, excluding transfers, in 2018 are estimated at 5.7 trillion tenge. This is 190 billion higher than the approved plan. The main increase in revenues is ensured by the receipt of mineral extraction tax and export customs duty on crude oil," Suleimenov said.
The guaranteed transfer from the National Fund is preserved in the previously approved amount - 2.6 trillion tenge, no targeted transfer is envisaged, he noted.
The budget deficit, taking into account attraction of the budget funds balance in 2017, will make up 1.5 percent of GDP.
Expenditures of the republican budget are forecasted in the amount of 9.6 trillion tenge, with an increase of 425 billion tenge compared to the approved volume.
The currency assets of the National Fund at the end of the year are projected at $58.3 billion. Compared to the previous asset, the currency assets increase by 5.3 billion tenge.
The minister said that according to the updated forecast, the nominal GDP of 2017 is estimated at 52.4 trillion tenge, with an increase of 558 billion tenge, the nominal growth was 4 percent.
The economic growth in January-February 2018 was 4.1 percent.
The forecast for oil prices in 2018 was increased from $ 45 to $ 55 per barrel. The price index for metal is increased by 0.4 percent. The estimated rate of tenge to dollar is kept at the level of 340 tenge.
The industry growth was revised upwards by 3.3 percent due to higher expected growth in the manufacturing industry by 5 percent.
The volume of oil production in 2018 will be 87 million tons. Given the increase in world oil prices and economic growth, exports will rise to $ 54 billion and imports to $ 34 billion. The inflation will remain in the previously approved corridor of 5-7 percent.
---
Kamila Aliyeva is AzerNews' staff journalist, follow her on Twitter: @Kami_Aliyeva
Follow us on Twitter @AzerNewsAz
Related News