28 November 2017 11:45 (UTC+04:00)
2 830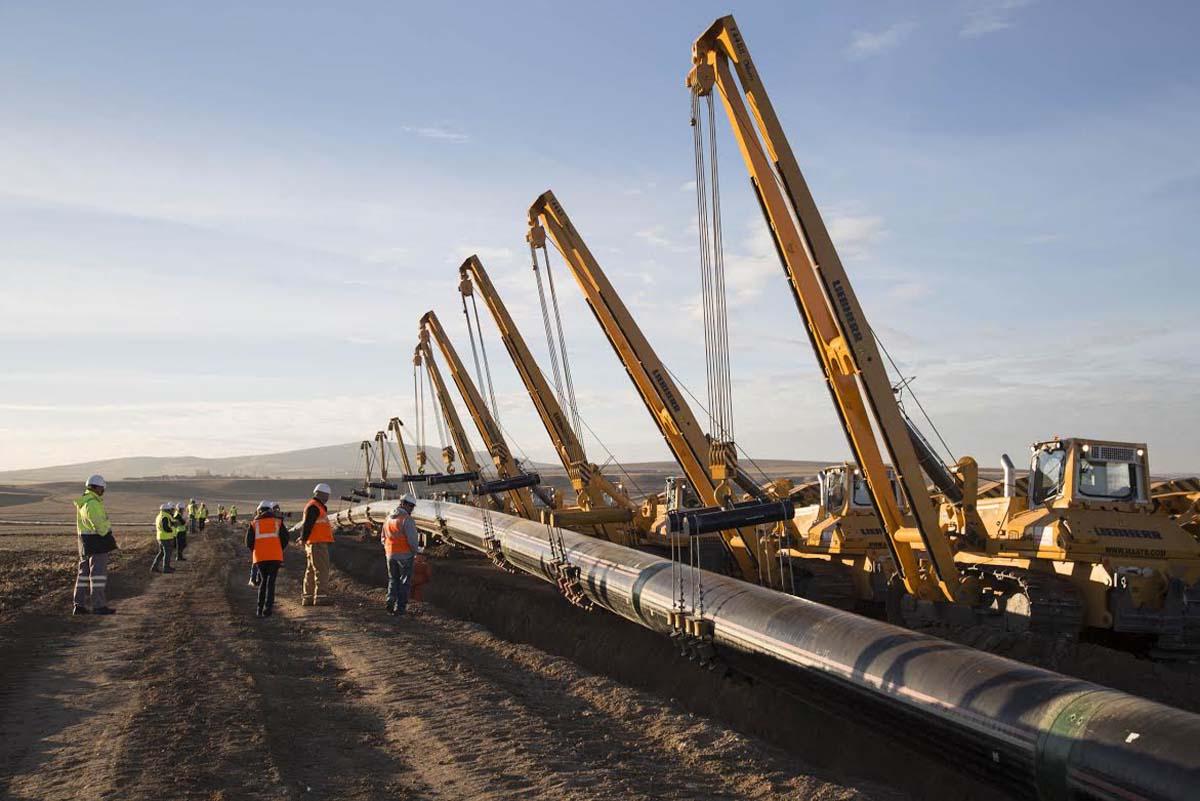 By Sara Israfilbayova
The European Commission has sent a letter to the European Investment Bank (EIB) calling on allocating a loan to two sections of Azerbaijani gas pipeline project.
Reportedly, the bank is considering loans in excess of 2 billion euros to two sections of the pipeline, from Azerbaijan to western Turkey and from Greece to southern Italy (TANAP and TAP).
The European Investment Bank (EIB) is the European Union's nonprofit long-term lending institution established in 1958 under the Treaty of Rome.
The letter, dated July 13, said the project was "vital and irreplaceable" for the diversification of EU gas sources and security of supply, which made clear the importance of the project to the EU.
"Europe's commitment must therefore not wane," Sefcovic and Canete wrote, adding they hoped the EIB and the European Bank for Reconstruction and Development (EBRD) would give financial backing to the pipeline "thereby to exemplify that European Union patronage over the Southern Gas Corridor continues".
The EBRD Board of Directors approved $500 million worth loan for TANAP on October 18, 2017. The loan was issued for a period of 18 years.
The EBRD has allocated more than 3 billion euro to Azerbaijan for implementation of 160 projects since 1992.
One of the main priorities of the EBRD in Azerbaijan for 2017 is support the local corporates with direct financing. The EBRD continues to pursue investments in energy projects, especially where there is a gap to improve efficiency and energy security.
TANAP project envisages transportation of gas from Azerbaijan's Shah Deniz field to the western borders of Turkey. The gas will be delivered to Turkey in 2018 and after completion of the Trans Adriatic Pipeline's construction natural gas will be delivered to Europe in early 2020.
The length of TANAP is 1,850 kilometers, with an initial capacity of 16 billion cubic meters of gas. Around six billion cubic meters of this gas is meant to be delivered to Turkey, with the remaining volume to be supplied to Europe.
TAP is a part of the Southern Gas Corridor, which is one of the priority energy projects for the European Union. The project envisages transportation of gas from Azerbaijan's Shah Deniz Stage 2 to the EU countries.
The pipeline will connect to the Trans Anatolian Natural Gas Pipeline (TANAP) on the Turkish-Greek border, run through Greece, Albania and the Adriatic Sea, before coming ashore in Italy's south.
TAP will be 878 kilometers in length (Greece 550 kilometers, Albania 215 kilometers, Adriatic Sea 105 kilometers, and Italy 8 kilometers).
TAP's shareholding is comprised of BP (20 percent), SOCAR (20 percent), Snam S.p.A. (20 percent), Fluxys (19 percent), Enagás (16 percent) and Axpo (5 percent).
---
Follow us on Twitter @AzerNewsAz
Related News