15 February 2017 18:03 (UTC+04:00)
5 771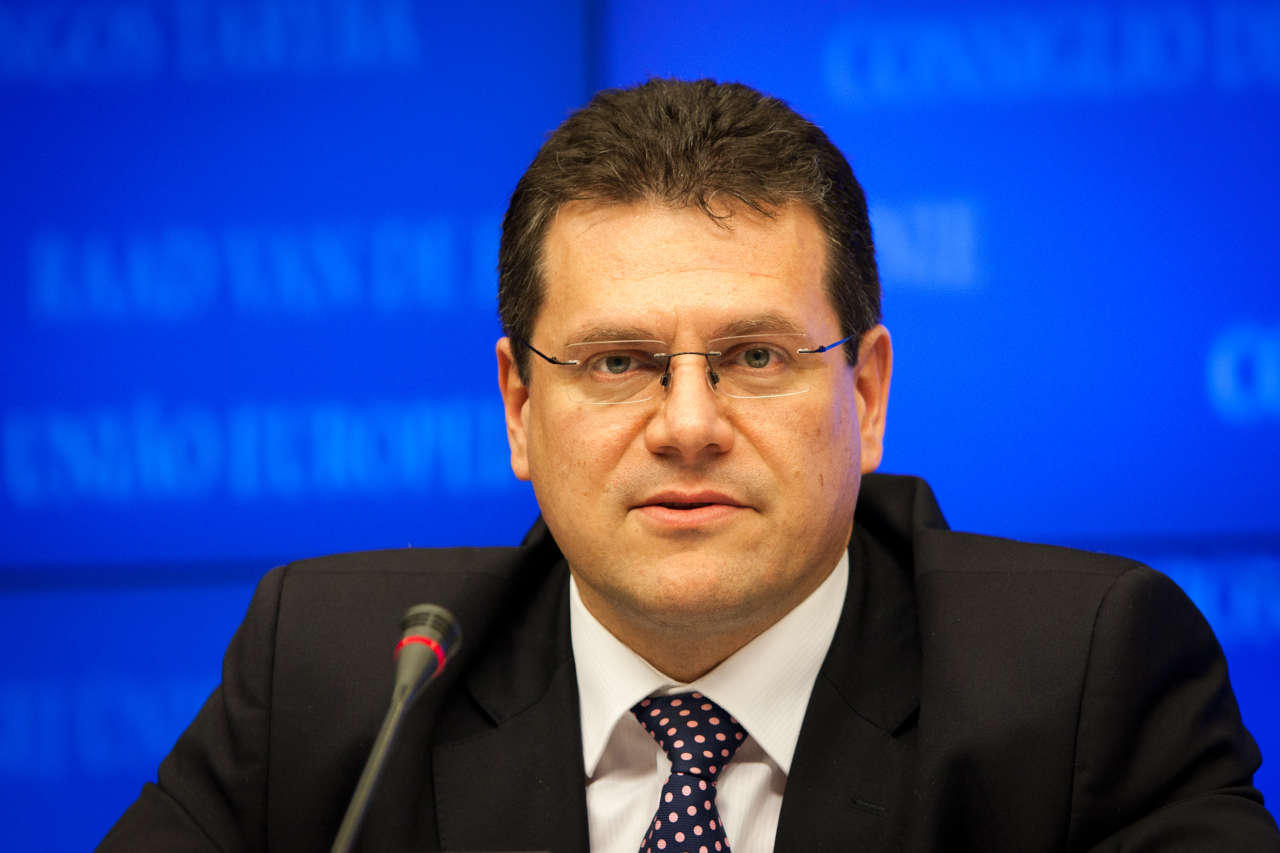 By Nigar Abbasova
The ambitious Southern Gas Corridor (SGC), one of the European Union's priority energy projects, is assessed as a strategically important initiative that will allow Europe to secure its energy security.
Vice-President of the European Commission Marosh Shevchovich told Caspian Energy News that the project, which stipulates transportation of gas resources of the Caspian Sea to the European market, has a pivotal and strategic importance, mentioning that the main objective is diversification of supply routes.
"The diversification objective has been emphasized both in the European Energy Security and the Energy Union strategy. Azerbaijan is an important energy partner for the EU, currently supplying around 5 percent of the EU's oil demand but the pivotal role of the country is related to its position as an "enabler" of the SGS," he said.
He stressed that the project's timely completion is critical, so that gas from the new suppliers can flow to Europe by 2020.
Natural gas occupies a lion's share in the energy mix demand of the European countries. Some of the EU countries are heavily reliant on a single source or a single transport route for the majority of their gas.
In this regard, any disruptions along the route, caused by infrastructure failure or some other reasons can endanger supplies. Diversification policy of the EU includes identifying and building new routes that decrease the dependence of the European countries on a single supplier of natural gas and other energy resources.
"Energy diversification is crucial for ensuring secure and resilient energy supplies to EU citizens and companies. In this context, the EU is particularly committed to diversification of gas suppliers (countries), counterparties (companies) and routes," Shevchovich said.
The Vice-President recalled that the key projects of the SGC, the expansion of the South-Caucasus Pipeline, TANAP and TAP have been identified as Projects of Common Interest and have been also included in the list of critical projects under the European Energy Security Strategy.
Being one of the biggest construction projects of our times SGC, covering the area of 3,500 km, is expected to bring some 10 billion cubic meters of natural gas from the Caspian region to Europe.
Reflecting the importance of the Southern Gas Corridor for all countries involved in the program, a number of international financial institutions are supporting the project.
The official also hailed the importance of the Southern Gas Corridor Advisory Council, co-chaired by the EC, recalling that the third ministerial meeting of the council is scheduled for February 23 in Baku.
The invited participants to the meeting are energy ministers of Albania, Azerbaijan, Bosnia and Herzegovina, Bulgaria, Croatia, Georgia, Greece, Italy, Montenegro, Serbia and Turkey, representatives from the UK and the USA, as well as senior executives of shareholder companies of the Shah Deniz, the South Caucasus Pipeline Expansion projects, TANAP and TAP projects, as well as other participants.
The Council held its first meeting on February 12, 2015, and the second meeting on February 29, 2016.
--
Nigar Abbasova is AzerNews' staff journalist, follow her on Twitter: @nigyar_abbasova
Follow us on Twitter @AzerNewsAz
Related News