6 August 2015 13:14 (UTC+04:00)
2 924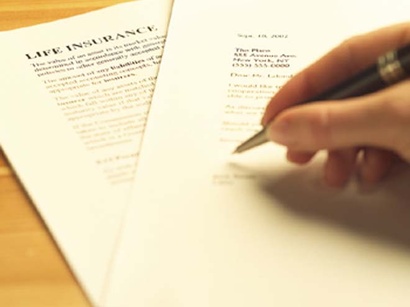 By Vusala Abbasova
The Azerbaijani Cabinet of Ministers will apply new employer requirements for labor protection, according to an August 4 report.
The employer must provide the insurance company with information about accidents in workplaces within three working days of the incident.
The Cabinet of Ministers has proposed an amendment to the "Procedures for Investigation and Registration of Accidents at Work," which states that if employees are active members of the Azerbaijan Trade Unions Confederation, then the Confederation also needs to appeal to the insurance company together with employer.
Information about workplace accidents can be relayed by telephone, telegraph, or electronically.
The amendment includes changes in the investigation process of causes related to damages for those who have suffered a heart attack or stroke at work.
Damages to health as a result of injuries, occupational diseases, poisoning, heat stroke, drowning, lightning, from interacting with flora and fauna during work, as well as during a natural disaster (earthquake, landslide, storm and so on) are also covered in the amendment.
Insurance rates vary depending on the degree of professional risk and employment sector.
The insurance rate for government employees is 0.2 to 0.5 percent of the annual salary, while the insurance rate for private sector workers is 0.4 to 2.0 percent of the annual salary.
The insurer could pay the insurance payment in installments or at once, depending on the signed compulsory insurance contract.
Despite the unstable economic situation in the region during the few last years, Azerbaijan's economy demonstrates annual stable growth. The macroeconomic indices have increased by 3 times over the last 10 years in the country, which has had positive influence on insurance market development.
Earlier, the State Social Protection Fund (DSMF) created a new e-system of employee insurance that registers workers on an individual registration system.
This system eliminates the paper registration form, thereby significantly facilitating the process of transferring the information about company's employees to employers.
The number of persons registered in the individual registration system has increased by 4.2 percent as of July 1, according to the DSMF report.
Over 15,000 people were registered in the system in June 2015, increasing the figure to over 3.098 million people, 59.1 percent of whom are men and the remaining 40.9 percent are women.
The Azerbaijan Trade Unions Confederation, which was established on February 5, 1993 at the Congress of Azerbaijan Trade Unions, is the largest social, non-political organization.
The organization stands for the representation and protection of the labor and the social-economic rights of trade union members in the country.
The confederation consists of almost 11,000 organizations, 3 trade unions federations, and 1.6 million members throughout Azerbaijan.
Azerbaijan joined the General Confederation of Trade Unions in 2001.
---
Follow us on Twitter @AzerNewsAz
Related News