7 May 2014 10:35 (UTC+04:00)
1 197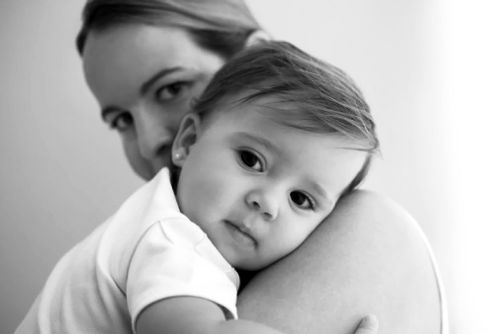 By Nigar Orujova
The draft law on reproductive health is under discussion in Azerbaijan.
Under the draft law, families that have had no children for over 10 years will be given an opportunity to use an artificial insemination.
From nine to eleven percent of married couples in Azerbaijan are childless, which is a very serious problem, Chairman of the Committee on Social Policy of the Azerbaijani Parliament Hadi Rajabli said last week.
Families that have had no children for more than ten years will be able to benefit from artificial insemination at public expense, he said.
"This is an expensive operation, and low-income families cannot afford it. We are thinking about providing such support," Rajabli said.
A list of families in need of such an operation will be prepared by relevant executive authority.
The bill also addresses the issue of preventing abortions. It was proposed that people who had an abortion after the gender of their unborn child was identifies by ultrasound be prosecuted.
Azerbaijan's law forbids abortion by gender, but tougher penalties are foreseen in this regard.
Rajabli said it is necessary to bring the perpetrators to justice to prevent such incidents.
In turn, MP Malahat Hasanova said this issue is quite serious at the moment. The statistics in Azerbaijan show a significant gender difference in the number of children aged up to seven years.
Hasanova said many people have abortions when it is clear that they are expecting a girl.
She highlighted the importance of educational work in this direction in the country.
Discussing the law has been postponed several times, because it is not believed to be able to meet the national mindset, notwithstanding the fact that many families may become happier benefiting from artificial insemination.
In Azerbaijan, married men and women under 35 who are physically and mentally healthy and have at least one child may become donors of reproductive cells for extracorporeal fertilization after passing relevant medical and genetic tests.
A married person can become a donor only with the written consent of the spouse.
A person can become the donor of reproductive cells for only five couples. At the same time, paid or free donorship can only be made based on the donor's consent.
The bill suggests that only Azerbaijanis can become donors for artificial insemination, but there is no specific decision on this issue yet.
Artificial insemination has been successfully conducted in Azerbaijan since 2004, and some 40-45 percent of those who decided to undergo artificial insemination in the country have achieved positive results, while the rate of successful inseminations in Europe is at 30-35 percent.
Related News