16 September 2013 14:24 (UTC+04:00)
1 217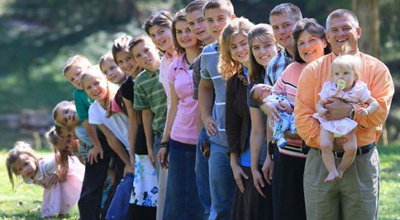 By Sabina Idayatova
Azerbaijan's parliament is considering a measure to re-instate the so-called "Hero mother" status given to women during the Soviet period to stimulate population growth.
While Azeri women having at least ten children were entitled to the status during the Soviet Union, the requirement will probably change.
"The most important thing is to decide how many children a family needs to have to be regarded as a 'large' one," said Hadi Racabli, chairman of the parliament's social policy committee. "During the Soviet times, the Hero mother title was given to mothers with ten children. That seems ridiculous now."
The parliament also needs to decide what category of women is entitled to government allowances for their children, Racabli said.
Azerbaijan's population grew by nearly 15 percent in the past decade to 9.3 million last year, according to the State Statistics Committee. Racabli said the country's population is growing by 135,000 people every year.