19 April 2019 14:51 (UTC+04:00)
1 539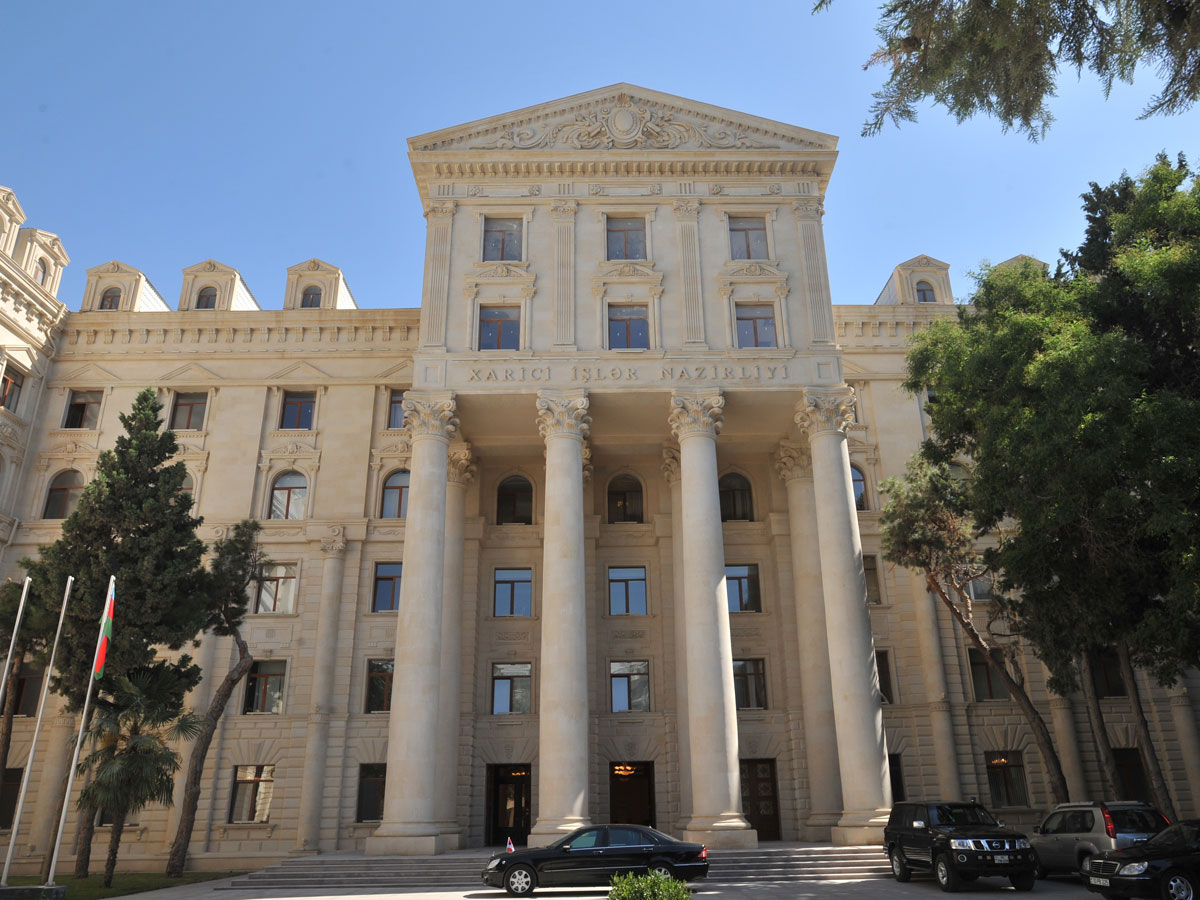 By Abdul Kerimkhanov
The leadership of Armenia must realize that the existing status quo is unacceptable, unstable, and this process cannot be permanent, said Spokesman for the Azerbaijani Foreign Ministry, Leyla Abdullayeva.
She noted that comments on the upcoming meetings of the Azerbaijani and Armenian FMs and/or the OSCE Minsk Group co-chairs on the peaceful settlement of the Armenian-Azerbaijani conflict over Nagorno-Karabakh, as well as the steps taken are fully consistent with the joint statements adopted in the 3+2 format.
"We call on the Armenian Foreign Ministry to join the statements adopted in the 3+2 format, to be more pragmatic, and to trust and demonstrate support for the activities of the OSCE Minsk Group co-chairs," she said.
Abdullayeva said these statements openly support the need to prepare the world for the population of both countries.
She added that if the Armenian side speaks about building trust, as well as creating sincerity in the negotiations, they should make efforts to build mutual trust and comment accordingly like the Azerbaijani side.
Earlier, the U.S. offered to hold the next meeting of the Foreign Ministers of Azerbaijan and Armenia to resolve the Nagorno-Karabakh conflict in Washington.
During a press conference in Poland, Azerbaijani Foreign Minister Mammadyarov informed about desire of Azerbaijan to resolve the conflict, which is almost 30 years old.
He noted that Baku needs to achieve a breakthrough, adding that Azerbaijani side received an invitation from the United States to visit Washington.
Azerbaijani FM said, Secretary of State will also put forward his proposals for achieving a breakthrough in resolving the conflict at the meeting.
The conflict in Nagorno-Karabakh region began in February 1988 upon Armenia's territorial claims to neighboring Azerbaijan. The authorities of Azerbaijan lost control over the Nagorno-Karabakh during the subsequent military conflict.
Since 1992, negotiations have been underway for a peaceful settlement of the conflict within the framework of the OSCE Minsk Group. In 1993, the UN Security Council adopted four resolutions (822, 853, 874 and 884) on the Nagorno-Karabakh conflict. However, due to the unconstructiveness of Armenia, they still remain on paper.
Related News