31 August 2018 10:38 (UTC+04:00)
3 314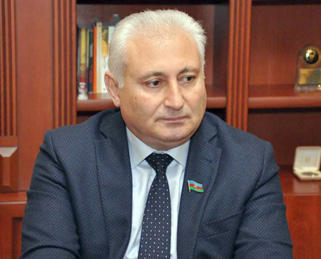 By Trend
The Armenian army is unable to equip its personnel, Azerbaijani MP Hikmat Babaoglu told Trend Aug. 30.
"Armenian young people who reached the draft age are leaving the country," he added. "Azerbaijan and its armed forces are among the strongest, not only in the region, but in the entire post-Soviet area. It will be impossible to keep the lands of this country under occupation endlessly."
"Moreover, the traditional allies of Armenia turned into partners of Azerbaijan thanks to Azerbaijan's diplomacy, which also created a serious phobia in the Armenian society and in the army," Babaoglu said. "In the current critical situation, the Armenians are trying to inspire the aggressive gangs by inviting Armenian-US gambler Dan Bilzeryan to the occupied Azerbaijani lands. But it is impossible. Everyone understands that it is impossible to build an army with such people as Bilzeryan. This situation testifies to deplorable condition of aggressive Armenian army."
Babaoglu added that a self-respecting country and a strong army will never allow such cheap advertising.
"It is better for the Armenians to think about withdrawal from the occupied Azerbaijani lands," he said. "This would be the most correct step for them, and, in general, for the future of the region."
Dan Bilzerian, an Armenian-US gambler, illegally visited occupied Azerbaijani territories, as well as showcased his gun-handling skills there.
--
Follow us on Twitter @AzerNewsAz
Related News