15 August 2017 16:09 (UTC+04:00)
2 101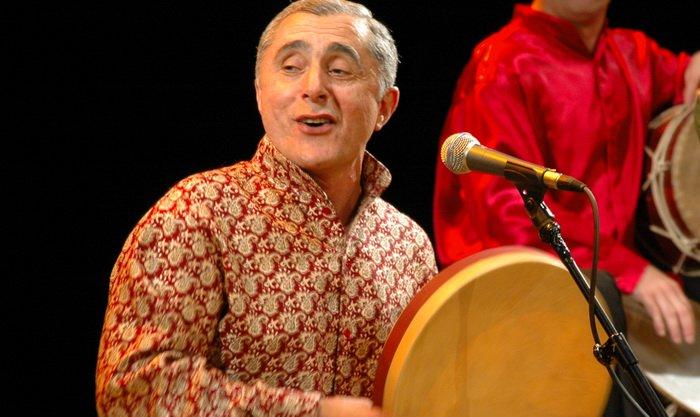 By Amina Nazarli
This voice...a reminiscent of echoes in the mountains and the rustling winds of desert. This is the voice of legendary Alim Gasimov, a genuine soulman and brilliant mugham singer of Azerbaijan.
Mugham, music of thousands-year-tradition and a hallmark of the nation, takes a special place in the history of the Azerbaijani musical culture and listed as an intangible heritage of UNESCO.
The history of mugam saw many famous performers, who left the brightest trace not only in the Azerbaijani, but also in the world culture. But, in modern history, Gasimov is the brightest performer of mugham and named a "Living National Treasure" of Azerbaijan.
This year the proud of the nation will celebrate his 60th birthday anniversary. To honor the singer and his talent, President Ilham Aliyev issued an order to confer Sharaf Order upon Peoples' Artist.
The talent of the world-famous mugham master is also highly appraised by UNESCO. He was awarded the International Music Council-UNESCO Music Prize, one of the highest international accolades for music in 1999. For that achievement, he was quoted by the New York Times as simply one of the greatest singers alive, with a searing spontaneity that conjures passion and devotion, contemplation and incantation.
Known as an artist of supreme versatility, Gasimov was included in a "500 most influential Muslims of world" book and in 2010 was nominated for the United States National Public Radio's "50 great voices in recorded history" award.
Gasimov has been passionate about mugham since his early childhood, but initially Gasimov sang mugham solely for his own enjoyment.
His first remarkable international success occurred in 1988 when he won first prize at the International Festival and Symposium on Traditional Music in Samargand, Uzbekistan. Since then, he has been traveling worldwide to spread the art of Azerbaijani mugham.
Alim appears on 12 CDs released in Europe and the United States, on one of them, Love's Deep Ocean (1999, Network Medien, Frankfurt, Germany) together with his daughter and student Fargana Gasimova.
One of the most cherished citizens of Azerbaijan, he sings both the homegrown classical music known as mugham and the ballads of the ashiqs, the local lute-playing troubadours. But whatever the song's origin, when that voice begins to ascend, you just know that Alim Gasimov means every single word of it.
Gasimov's performing style is unique, as it combines deep knowledge of centuries-old rules of mugham with challenging innovations. It is distinguished by extreme intensity, which mesmerizes audiences.
He is also the voice of Azerbaijan, since none of the major international and global events welcomed by the country take place without his brilliant performance.
--
Amina Nazarli is AzerNews' staff journalist, follow her on Twitter: @amina_nazarli
Follow us on Twitter @AzerNewsAz
Category News