21 June 2016 13:05 (UTC+04:00)
992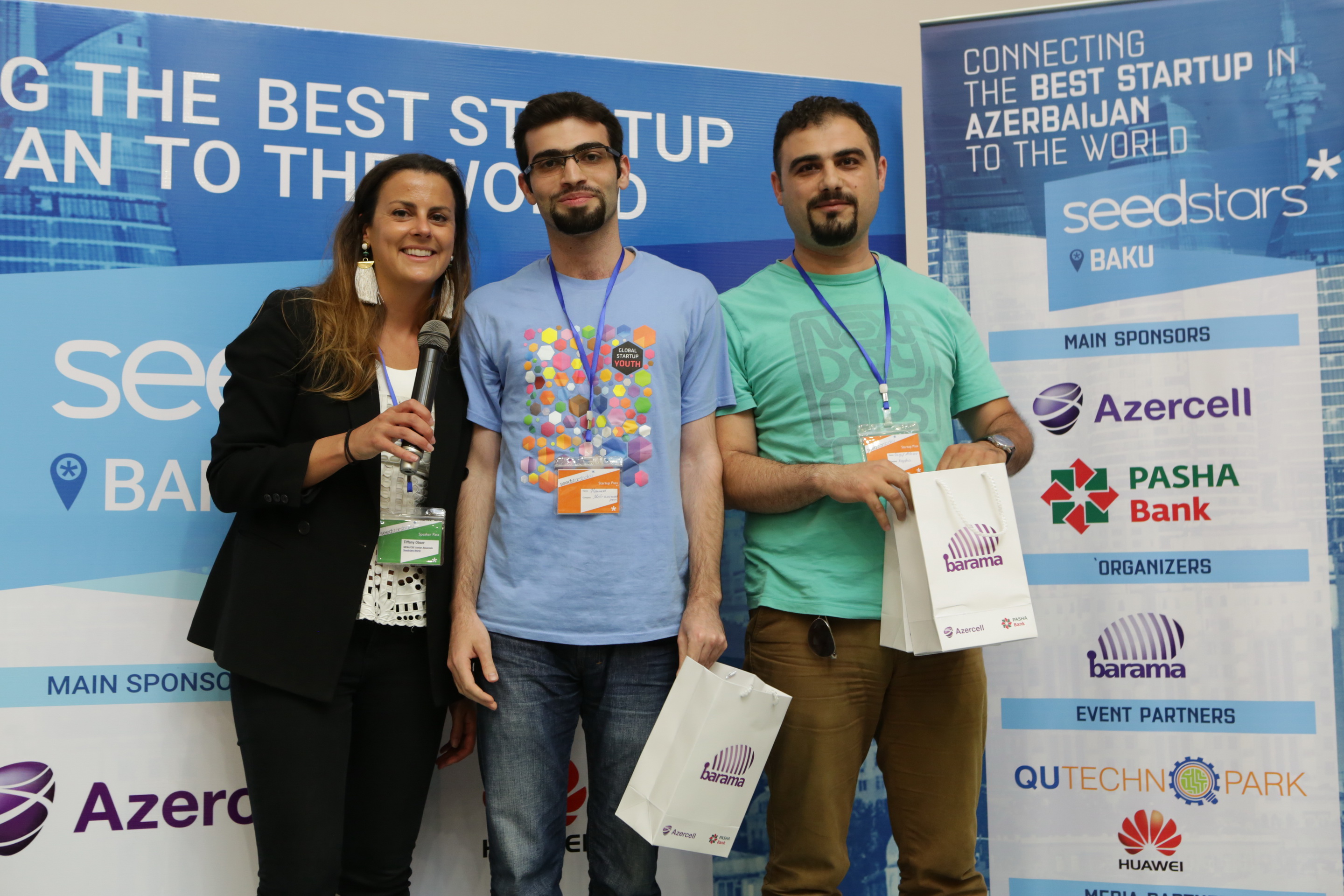 Local qualification round for Seedstars World competition among Azerbaijani start-ups took place in the technopark of Qafqaz University. With Pasha Bank and QU Technopark among the supporters along with Azercell and Barama Innovation and Entrepreneurship Centre, the event was broadcasted live by TechNote. The winner to represent Azerbaijan in Seedstars World 2017 was announced after the final decision of the judges. The project named Kvotter will compete in Switzerland to become the best start-up of the world in 2017. Food look and Keep Face took the 2nd and 3rd places respectively.
The winner of the 2nd place was awarded a mobile device from Huawei, while the 3rd place winner got presents from Barama Centre.
Imran Baghirov, Strategic Adjacencies and Customer Channels Department Director at Azercell and general manager of Barama Business Incubator, competition organizer and Seedstars ambassador, stated that there were more successful projects in this local qualifying round.
10-12 start-ups qualified to the second round of the selection process presented their start-up projects before the jury and field specialists. The event brings together investors, company representatives, as well as university and ecosystem members. The winner of local competition will take all-expense-paid trip to Switzerland to represent his/her country in global Seedstars World competition. More importantly, the winning project competes with global start-ups for investment.
Seedstars World is the global competition to identify talented youth in emerging and fast-growing start-up market. The competition aims to provide support for entrepreneurs in emerging countries.
While Seedstars World covered 36 countries last year, in 2016 participating countries in this competition have reached 60. It drew the attention of entrepreneurs from Silicon Valley (center for hi-tech companies in California, US) and Western Europe. Previous participants of the competition were able to create over 360 jobs and attract some USD 20 million as investment.
Azercell Telecom LLC, telecommunication market leader of Azerbaijan, collaborates with Swiss company of Seedstars in the World Start-up Competition. Imran Baghirov, head of Strategic Partnership and Customer Channel Management Department, has recently been appointed a Seedstars World ambassador.
In addition, newly established direction called STARS provides an opportunity for start-ups in travel and financial technology to show their ideas.
Azercell Telecom LLC was founded in 1996 and since the first years sustains a leading position in the market. Azercell introduced number of technological innovations in Azerbaijan: GSM technology, advance payment mobile services, M2M,MobilBank, GPRS/EDGE (mobile internet), 24/7 Customer Care, full-time operating Azercell Express offices, mobile e-service "ASAN imza" (ASAN signature) and others. With 48,2% share of Azerbaijan's mobile market Azercell's network covers 99,8% of the country's population. In 2015, the number of Azercell's subscribers reached 4,5 million people. In 2011 Azercell deployed 3G and in 2012 the fourth generation network – LTE in Azerbaijan. The Company is the leader of Azerbaijan's mobile communication industry and the biggest investor in the non-oil sector. Azercell is a part of Telia Company Group of Companies serving 186 million subscribers in 17 countries worldwide with 27,000 employees.
---
Follow us on Twitter @AzerNewsAz
Related News