10 September 2018 10:00 (UTC+04:00)
1 600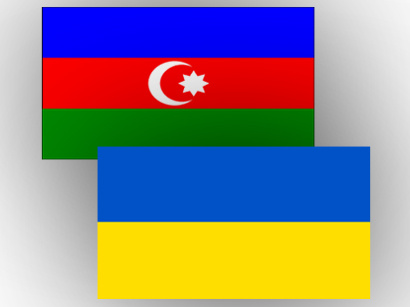 By Trend
Ukraine intends to take steps to increase trade with Azerbaijan to $1 billion, a source in the Ukrainian government told Trend.
The source noted that following the five months of 2018, the trade turnover between the countries amounted to $357 million [information of the Ukrainian customs], which is 43.5 percent more than in January-May 2017. At the same time, Azerbaijan's exports to Ukraine turned out to be $80 million more than imports.
"Ukraine is very interested in increasing trade with Azerbaijan and restoring its former volumes," the source noted. "In 2010, the trade between the two countries amounted to about $1 billion. At first we want to regain the lost indicators, and then bring the trade cooperation to a new level."
In this context, the source stressed the need for the development of the Trans-Caspian International Transport Route (TITR), the introduction of profitable tariffs on this route, as well as the restoration of the ferry service between Ukraine and Georgia.
"Azerbaijan is turning into a logistics hub," the source said. "This is facilitated by the North-South and the New Silk Road projects, which is interesting for our business. Azerbaijani side is also interested in expanding ties."
The source noted that cooperation in the field of transport and energy is of particular interest to Ukraine.
"Presently, Azerbaijan's state oil company SOCAR operates very actively in Ukraine by gradually expanding its presence," the source said. "The company is considering new big projects in our country, and we expect that the presence of SOCAR in Ukraine will only grow with time. The Trade House of Azerbaijan has been recently opened in Kyiv city as well, and in the near future, our similar structure will appear in Baku. In general, the cooperation between the two countries has a great potential for development, which goes far beyond the aforementioned spheres."
Azerbaijan's trade turnover with Ukraine amounted to $343.87 million in the first half of 2018, and $146.57 million accounted for the export of Azerbaijani products, according to the State Customs Committee of Azerbaijan.
---
Follow us on Twitter @AzerNewsAz
Related News