14 June 2018 13:44 (UTC+04:00)
1 498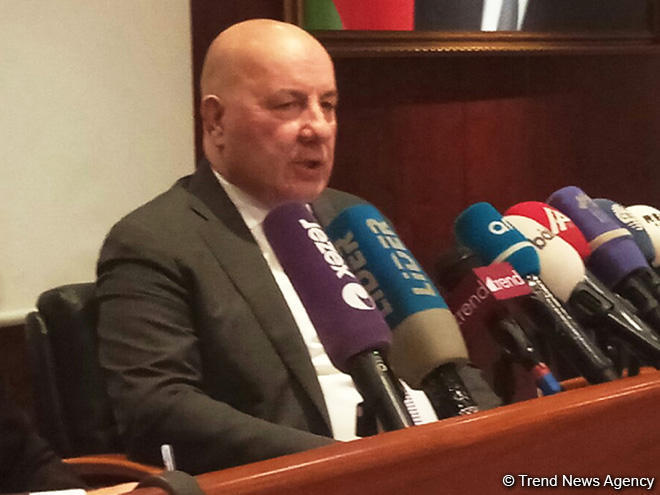 By Trend
The Central Bank of Azerbaijan (CBA) intends to further reduce the interest rate, CBA Chairman Elman Rustamov said at the press-conference in Baku June 14.
"If we take into account the current level of inflation and if this indicator remains until the end of the year, the comfort zone of the interest rate will be 8 percent," he said. "But if the inflation reaches the forecasted figure of 6-8 percent in the second half of the year, and this is possible, given that the price increase will intensify in the last quarter of the year, then the comfort zone can expand."
Rustamov added that the main goal is to achieve single-digit inflation and a single-digit interest rate.
The CBA has reduced the interest rate from 11 to 10 percent. The CBA also decided to reduce the cap of the interest rate collar from 14 to 12 percent. The floor of the interest rate collar was maintained at 8 percent.
According to the data of the State Statistical Committee, in January-May 2018, prices for consumer goods and tariffs for services in Azerbaijan increased by 3.2 percent compared to the first five months of 2017.
Food prices increased by 3.2 percent, non-food prices - by 3.9 percent, and the cost of paid services - by 2.6 percent. The cost of food products fell by 1.3 percent, non-food prices remained unchanged, and the cost of paid services rose by 1.6 percent during May.
The inflation in Azerbaijan was 12.9 percent in 2017.
The Central Bank forecasts annual inflation for 2018 at 6-8 percent.
---
Follow us on Twitter @AzerNewsAz
Related News