11 January 2018 13:06 (UTC+04:00)
1 484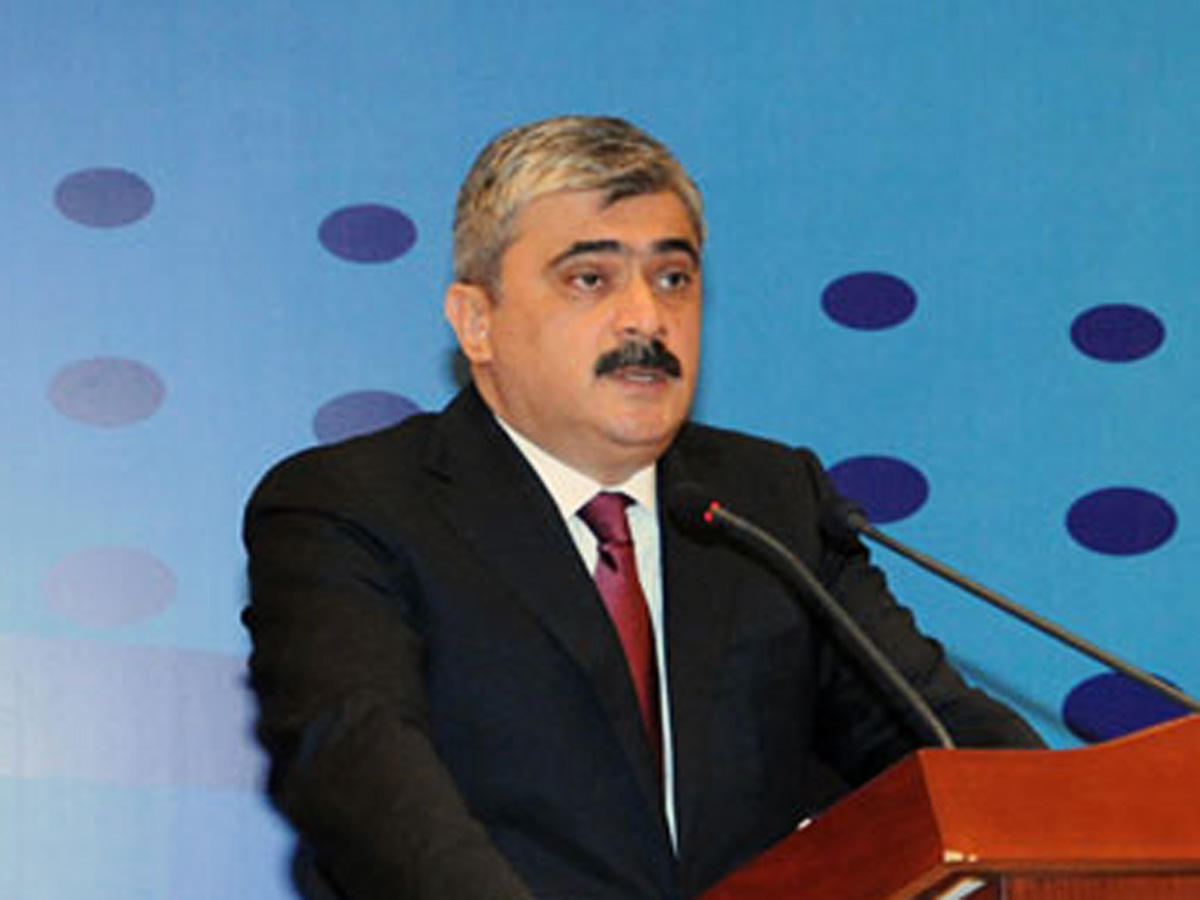 By Sara Israfilbayova
Majority of depositors in Azerbaijan are protected from damage, the country's Finance Minister Samir Sharifov made the remarks at a meeting of the Cabinet of Ministers chaired by President Ilham Aliyev dedicated to the results of socioeconomic development of the country in 2017 and future objectives on January 10.
The minister went on to say that not only in Azerbaijan, but also in the entire region, the banks faced the greatest damage from the negative impact of external shocks on the economy.
"However, unlike the other countries, in our country, according to a law specifically enacted in 2016, state provides 100 percent guarantee to the insured deposits placed in private commercial banks. As a result, the absolute majority of bank depositors are fully insured against damage," Sharifov said.
He mentioned that within the framework of measures for improvement in the banking sector, Azerbaijan Deposit Insurance Fund received 545 million manats ($320.57 million) to pay for compensations to depositors of a number of banks.
The licenses of all 11 banks were withdrawn in 2016 due to the discrepancy of their total capital with the minimum requirements [50 million manats-$29.4 million] and default to the creditors.
Deposits accepted by the Fund's member banks with the annual interest rate 3 percent in the foreign currency and 15 percent in the national currency will be fully insured for three years, in accordance with the Law "On deposit insurance".
Further, the minister mentioned that Azerbaijan's total currency reserves grew by over 13 percent.
The minister stressed that Azerbaijan's foreign trade turnover for 11 months of 2017 amounted to $21.8 billion, which is 12 percent more than in the same period of 2016.
"Exports of goods grew 19 percent and exceeded $14 billion. One should especially note that exports of non-oil products increased by 24 percent. Overall trade surplus amounted to more than $6 billion, and as a result, the country's total currency reserves grew by $4.5 billion or 13.3 percent since the beginning of 2017," he pointed out.
Sharifov added that the revenues and expenditures of the state budget for 2017 were executed by 98 percent compared to the approved forecast and amounted to 16.447 billion manats ($9.67 billion) and 17.588 billion manats ($10.34 billion), respectively.
He noted that despite the budget revenues were 736 million manats ($43.29 million) less than the forecast volume, the expenditures of budget organizations were fully covered at the expense of approved state budget expenditures, adding that several factors contributed to this.
Thus, customs revenues were 16 percent or 359 million manats ($211.16 million) more than the forecast volume, also additional volumes of government short-term bonds were sold on the domestic market and efficiency of public spending was increased, he said.
"The deficit of the state budget was 34 million manats ($20 million) less than the approved upper limit," he noted. "Positive dynamics was observed during execution of the consolidated budget. If the consolidated budget deficit was forecast at 7.6 billion manats ($4.47 billion) or 11.1 percent of GDP, it amounted to 1 billion manats ($588 million) or 1.5 percent of GDP in 2017."
---
Follow us on Twitter @AzerNewsAz
Category News