12 October 2017 13:12 (UTC+04:00)
1 263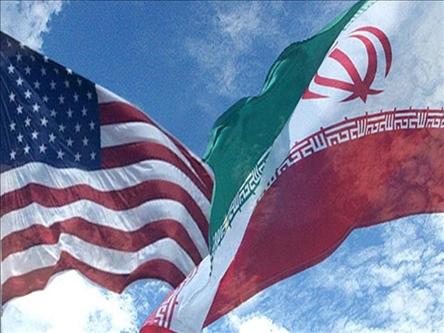 By Kamila Aliyeva
The world froze in anticipation of the U.S. president's decision on the fate of the Iranian nuclear deal as a deadline approaches.
Some experts and policy analysts believe that President Donald Trump's administration won't recertify the landmark accord.
However, it is believed that Trump would not recommend the Congress to re-impose sanctions in order to reach a compromise with many congressional leaders who stand for keeping the deal at least with some changes.
He is more likely to turn his attention to getting European support on amending the agreement, although Europe is willing to keep the deal as it is.
In Wednesday interview with Fox News, Trump was asked about his intention to decertify Iran's compliance or confirm Iran's fulfillment of the obligations under the deal. He said that he does not yet know what he will do in this regard.
"We can do both. I do not know exactly what I will do," Trump said.
He is expected to make official statement on Iran in the next few days.
Last week, U.S. Secretary of State Rex Tillerson stated that the administration is ready to offer president some options on the future of the nuclear deal.
Trump, who earned the nickname of 'policy game changer', has long been known as the main critic of the landmark deal. If he decides to decertify Iran's compliance, Congress will have 60 days to decide whether to reimpose sanctions that were lifted in exchange for curbs on Iran's nuclear program.
In case sanctions are applied, despite the claims on Iran's compliance by the International Atomic Energy Agency verifying, the United States would find itself in breach of its commitments. This means a unilateral withdrawal from the agreement, which will damage the reputation of the U.S. in the eyes of world community.
Previously, Iranian President Hassan Rouhani stated that neither Trump nor "ten other Trumps" will be able to nullify the benefits that Tehran receives from the nuclear deal.
The Iran nuclear deal was negotiated in July 2015 between Iran, the five permanent members of the United Nations Security Council and Germany. By ratifying the plan, Iran agreed to scale down its nuclear activities in exchange for sanctions relief.
At the same time, the U.S. retains sanctions against Iran on the missile program, human rights and on suspicion that Tehran sponsors terrorism.
Currently, Washington insists on inspections of Iran's military facilities by the IAEA (International Atomic Energy Agency) under the JCPOA. However, Tehran rejects such inspections.
The presidential administration was previously instructed to review its policy on Iran, not only looking at Tehran's compliance with the nuclear deal but also its behavior in the region.
---
Kamila Aliyeva is AzerNews' staff journalist, follow her on Twitter: @Kami_Aliyeva
Follow us on Twitter @AzerNewsAz
Related News