8 January 2019 11:50 (UTC+04:00)
2 370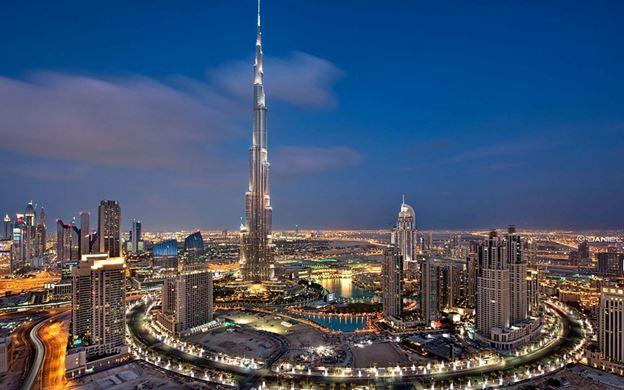 By Leman Mammadova
The opening of Trade Houses is one of the important activities carried out within the expansion of the export of Azerbaijani products and promotion of the 'Made in Azerbaijan' brand.
The Trade House of Azerbaijan in Dubai is planned to open on Jan. 10, Trend reports referring to the Azerbaijani Ministry of Economy on Jan. 7.
The Trade Representative of Azerbaijan in Dubai Elnur Aliyev had earlier told Trend that a special information office will operate in the Trade House of Azerbaijan, where anyone can get detailed and interesting information on Azerbaijan, in particular on tourism.
The opening of the Trade House will contribute to increasing exports of non-oil products to the UAE, promoting Azerbaijani goods and expanding bilateral trade between the two countries, Aliyev said.
The first Trade House of Azerbaijan opened in Minsk, Belarus capital in 2017. At present, trade houses are operating in Russia, Ukraine, Belarus, Latvia, Poland and China. It is planned to open up to 10 Commercial Houses in 2019.
Azerbaijani Trade House to be established in Dubai aimed at promote Made in Azerbaijan brand to promote local products and increase exports.
Recently, Azerbaijani export mission has been sent to UAE to study the trade opportunities in December 2018.
Export missions are a supporting measure to identify opportunities for accessing new markets, strengthen local product positions in existing markets and provide these markets with new products.
During 2018, export missions to Russia, Switzerland, China, Kazakhstan, Mongolia, Turkey, Bulgaria, Germany, UAE and Saudi Arabia have already been sent.
As many as 25 export missions are expected to be organized in 2019. Local entrepreneurs will participate in major trade fair in Russia, UAE and Germany in February. The new market at which Azerbaijan aims is South Korea, Azerbaijan will be participating in the food fair there in May 2019.
The export of non-oil products will stimulate the expansion of the Azerbaijani products and will further strengthen the non-oil sector's share in the structure of the GDP, which is the main goal of the country's leadership.
The diplomatic relations between Azerbaijan and UAE were established on September 01, 1992.
The two countries enjoy good opportunities for mutual investments, joint implementation of various projects, including agricultural sector, as well as for the creation of joint ventures, especially in tourism sector. They agreed to establish a joint investment fund in 2016.
UAE invested $2.1 billion in Azerbaijan, of which $1.3 billion was invested in the oil sector, while $806 million - in the non-oil sector of the country. Azerbaijan, in turn, has invested $330 million in the UAE.
At present, about 300 UAE companies are operating in Azerbaijan.
According to the Azerbaijani State Customs Committee, the trade turnover between Azerbaijan and the UAE amounted to $48.84 million in January-November 2018, which is 50.8 percent more compared to the previous year. Azerbaijan's exports to the UAE amounted to $19.16 million (an increase of 31 percent), while imports reached $29.68 million (an increase of 67.1 percent).
Azerbaijan mainly imports high-tech products, electronics, industrial goods and building materials from the UAE and exports to the UAE fruits, juices, nuts, metal semi-finished products and so on.
Azerbaijan will soon export hazelnuts to UAE. Thus, Azerbaijani company "Khan-El" operating in Zagatala and the "Haghanyat General Trading" of the UAE signed an agreement on the export of hazelnut products.
The Azerbaijani company can build a huge building in the form of fish in the UAE. Azerbaijan's Karvan-L Group intends to implement a brilliant "Fish Center" project in UAE. 3-storey building, that will be built directly in the Gulf, will cover fish restaurants, shops and others.
Azerbaijan is interested in establishing joint ventures with UAE especially in the fields of industry, logistics and transport.
---
Follow us on Twitter @AzerNewsAz
Related News