European Commissioner: Southern Gas Corridor to help cover Europe's growing gas needs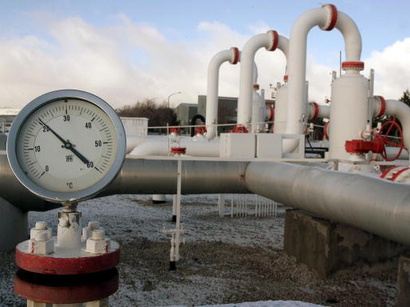 By Trend
The Southern Gas Corridor will help cover Europe's growing gas needs taking into account that own gas production in the European Union is declining, Russia's TASS news agency quoted European Commissioner for Climate Action and Energy Miguel Arias Canete as saying on February 9.
Canete was addressing the recent plenary session of the European Parliament in Strasbourg.
He also stressed that the EU dependence on gas imports will increase from current approximately 70 percent up to 83 percent by 2040.
"Gas remains a significant source of energy for the EU," he said. "Europe is increasingly dependent on gas imports. Presently, EU imports 70 percent of gas."
Canete said that own gas production in Europe is declining.
"Our dependence on gas imports is expected to continue to increase and reach over 83 percent by 2040," he added.
The Southern Gas Corridor is one of the priority projects for the EU and provides for the transportation of 10 billion cubic meters of Azerbaijani gas from the Caspian region through Georgia and Turkey to Europe.
At the initial stage, the gas to be produced as part of the Stage 2 of development of Azerbaijan's Shah Deniz field is considered as the main source for the Southern Gas Corridor projects. Other sources can also connect to this project at a later stage.
As part of the Shah Deniz Stage 2, the gas will be exported to Turkey and European markets by expanding the South Caucasus Pipeline and the construction of Trans Anatolian Natural Gas Pipeline (TANAP) and Trans Adriatic Pipeline (TAP).
---
Follow us on Twitter @AzerNewsAz