30 years since the Bashlybel tragedy [VIDEO]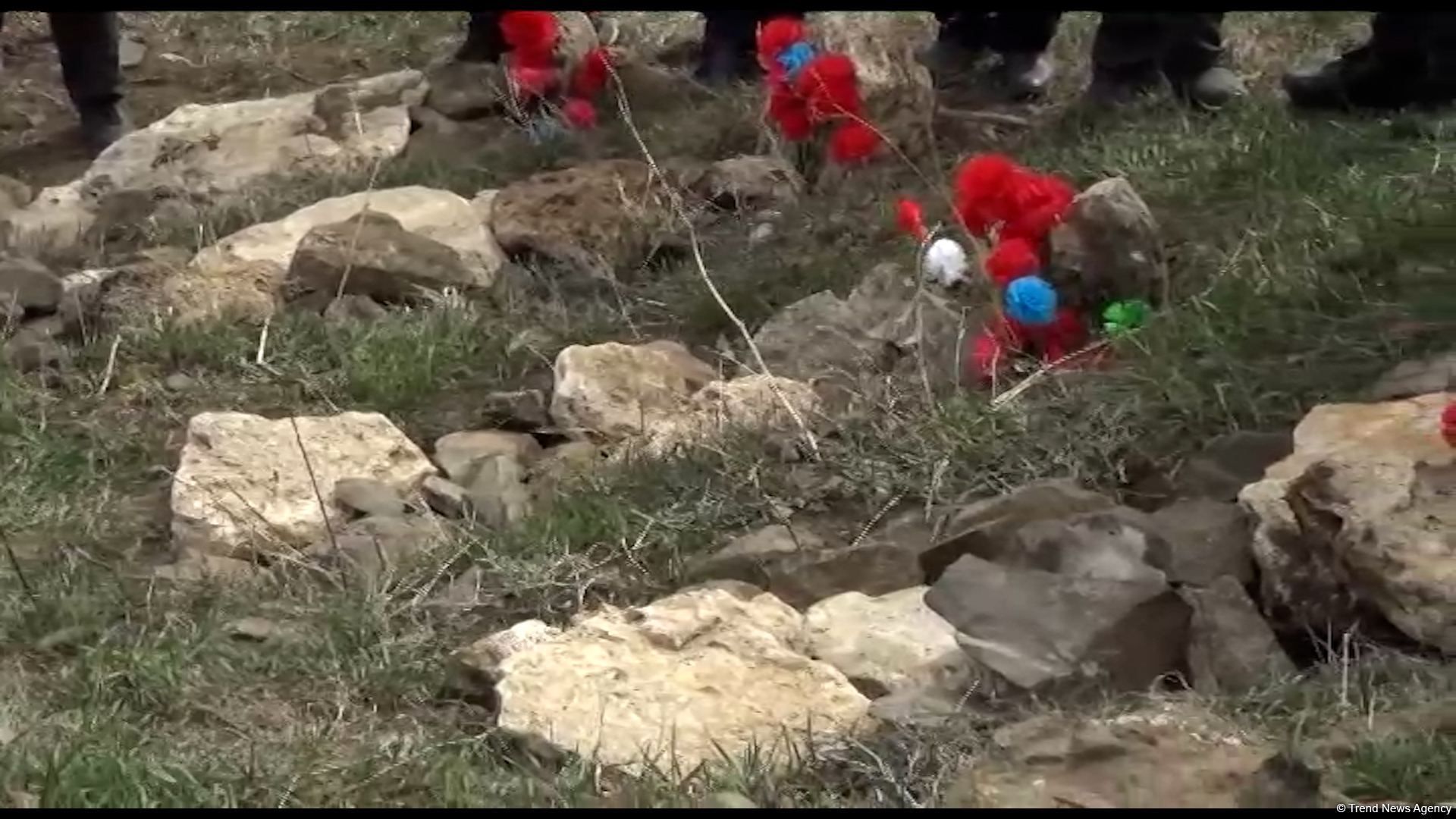 Today, April 18, marks the 30th anniversary of the massacre perpetrated by the Armenians against civilians in the Kalbajar village of Bashlybel.
On April 3, 1993, the armed units of Armenia attacked Bashlybel. 62 civilians who did not have time to escape before the attack took refuge in a cave in the mountains located about 3 kilometers from Bashlybel. Having plundered the village, the Armenians burned it down, but were dissatisfied with the result, as they failed to satisfy their thirst for blood. The invaders went in search of the fleeing villagers, realizing that they would not be able to go far, since Kalbajar was already occupied. On April 18, the hideout was discovered. The Armenians killed 12 people, mostly children, women and the elderly. 14 people were taken hostage. Subsequently, the hostages were released, but as a result of the psychological trauma experienced, most soon died.
Those who managed to escape the massacre, after a few weeks, under the cover of night, returned to the place of massacre and interred the bodies of fellow villagers. The 29 survivors of Bashlybel spent 113 days under siege. These 113 days can be called an example of the stamina shown by ordinary residents of the Kalbajar region. Only four months later, seizing the moment, they left the shelter and headed towards Dashkesan, overcoming rivers and mountain ranges.
After the Second Karabakh War, on the basis of information provided by the former residents of the village, mass graves were discovered near Portda Cave. In April 2021, the remains were exhumed and taken to the Association of Forensic Medical Examination and Pathological Anatomy. The results of DNA analyzes of the remains of the victims of the tragedy, family members of these persons, as well as molecular genetic and other medical forensic examinations, confirmed that the remains belong to people who were shot on April 18, 1993 by the Armenian invaders. After an investigation that lasted four months, a decision was made to reburial the exhumed remains of these persons in separate graves in the same place. The remains of the dead, wrapped in Azerbaijani flags, were sent to the village of Bashlybel. The funeral ceremony was attended by family members of the victims of the tragedy, as well as villagers who witnessed the bloodshed.
---
Follow us on Twitter @AzerNewsAz