Turkey supplies T-300 Kasirga rocket system to Azerbaijan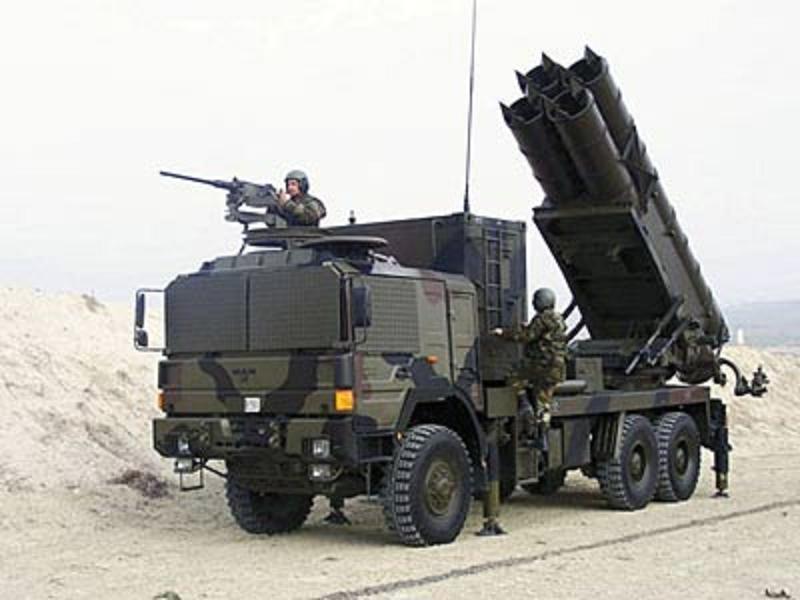 By Rashid Shirinov
Turkey has completed the supply of artillery systems T-300 Kasirga (Hurricane) to Azerbaijan, Turkish weapons manufacturer and defense contractor ROKETSAN announced about this on September 20.
In addition to the completion of the artillery systems' supply to the country, special courses have been conducted for the personnel that will service these missile systems.
The Artillery Rockets designed and produced by Roketsan with various calibers and ranges can provide mass fire power with wide coverage on critical area targets between 3 km and 100+ km range with perfect accuracy and minimum dispersion.
Т-300 Kasirga is a tactical weapon system used in artillery units which fulfills its fire support mission by indirect/blind firing against area targets, during day and night and in all weather conditions.
It is capable of firing the 4 rockets it is carrying in single firing mode or in ripple. Long range 300 mm rockets manufactured by Roketsan with High Explosive with steel ball warhead creates effective lethality on area targets at 100 km. ranges without drag ring, up to 120km.
Typical Kasirga battery is composed of a Command and Control Vehicle, 6-9 launcher vehicles (F-302T) and 6-9 resupply and reloading vehicles, all based on German MAN (6×6) 26.372 10t cross-country truck chassis. Each launcher vehicle has four cylindrical tubes for the TR-300 rocket. Each 302 mm rocket is 4.7 meters in length, weighs approx. 524 kg and is provided with 150kg of cluster munitions to take out a variety of targets such as fortifications, infrastructures, armored vehicles, etc. A single artillery system can get ready-to-fire within 20 minutes.
T-300 Kasirga has chassis of MAN vehicle.
---
Rashid Shirinov is AzerNews' staff journalist, follow him on Twitter: @RashidShirinov
Follow us on Twitter @AzerNewsAz