Cyber security thrives in Azerbaijan due to strong measures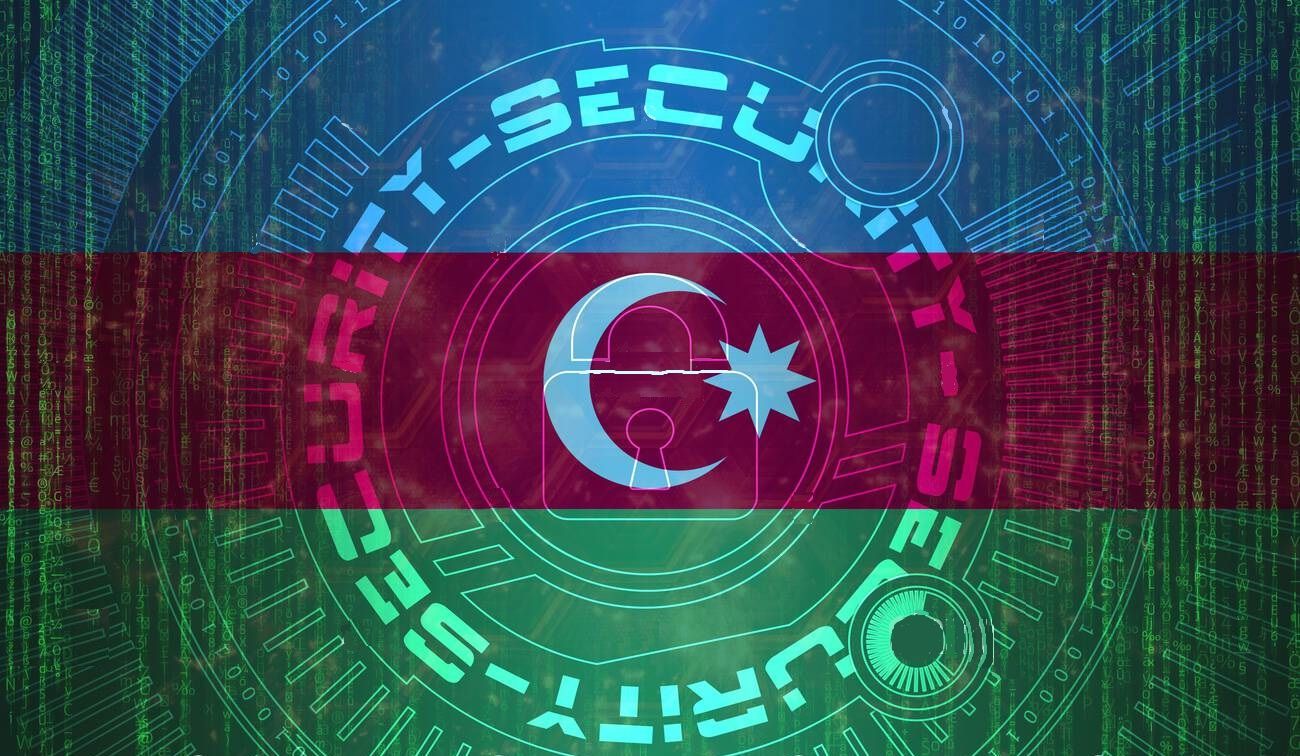 The Azerbaijan Cyber Security Centre was established in March 2023 with the support of PASHA Holding Group and Technion Institute in Israel. Over the next 3 years, the center will train more than 1000 people in the field of cyber security. 15 trainers from Israel will provide knowledge and skills on the latest cybersecurity threats, trends, and best practices.
The center is equipped with classrooms, training rooms, simulation rooms, and laboratories with the latest technology and equipment. Colonel General Ali Nagiyev, Head of the State Security Service, Rashad Nabiyev, Minister of Digital Development and Transport, Gabi Ashkenazi, former Israeli Foreign Minister, Boaz Golani, Executive Vice President and General Director of Technion, and representatives of the Israeli Embassy attended the opening ceremony of the Centre.
Azerbaijan is constantly taking measures to prevent cyber threats and threats related to information security. In 2021, Azerbaijan ranked 40th among 194 countries in the Global Cybersecurity Index.
The cyber security sector is included in Azerbaijan's development strategy until 2030. Earlier, Azerbaijan approved a strategy on information security and cyber security for 2023-2027.
According to this strategy, Azerbaijan will establish cybersecurity requirements for the national digital airspace, determine tax incentives and other mandatory payments in connection with the development of information security technologies, improve personal data protection, establish consulting platforms on information security and cybersecurity, take measures to prepare national resources in the field of cryptographic protection and develop an organizational structure plan for the establishment of cyber organizations.
In addition, a plan will be developed to establish an organizational structure, risk assessment, and management plan to secure and manage critical information infrastructure in emergencies and war, and an electronic information system "Cybercrime" will be formed.
Criteria and indicators for detecting and measuring incidents and critical cases will also be defined, and an information security risk register will be maintained.
The Ministry of Digital Development and Transport, the State Service for Special Communication and Information Security, and the Central Bank of Azerbaijan are working on the development and protection of state digital systems and web resources.
The Central Bank of Azerbaijan is also working on a cybersecurity strategy for Azerbaijani banks, which is scheduled for implementation this year. The government is also working on establishing a Government Cloud (G-cloud) in Azerbaijan and providing cloud services to public, private, and foreign entities.
The Association of Cyber Security Organizations of Azerbaijan was also established to unite on a single platform companies, organizations, and specialists working in the field of information technology and cyber security in the country.
Critical Infrastructure Defense Challenge 2023 (CIDC-2023)
The event is to be held at the Baku Congress Centre on 26-27 October 2023, jointly organized by the State Special Communication and Information Security Service of the Republic of Azerbaijan (SCSID) and the State Security Service of Azerbaijan.
CIDC-2023 will bring together domestic and foreign companies, public and private sector, students, and experts in the field.
The event will include the first Cyber Warfare competition in Azerbaijan to develop the ability to protect critical information systems from cyberattacks and manage information systems in crisis situations. Participating teams will have to secure virtual information systems in the competition, which will be conducted by modeling cyber-attacks.
The legal framework for cyber security in Azerbaijan needs to be strengthened, as cyber weapons in various forms (e.g., the Stuxnet virus) have already attempted to disrupt the state's cyberinfrastructure. There is an urgent need to build a strong and, in order to prevent the risks of cyber-attacks on the country's digital infrastructure, a strong and well-protected cyber network is required. In addition, promoting and improving cyber legislation and creating a cyber-army has become a vital requirement for Azerbaijan to strengthen the state's national cyber security.
On 19 September, during a local anti-terrorist operation conducted by Azerbaijan on its territory in the Garabagh economic region to disarm the separatist regime and after its surrender, government institutions were attacked by cyber-attacks by the terrorist regime.
The UK is ready to support Azerbaijan in the field of cyber security. UK Ambassador to Azerbaijan Fergus Auld wrote this on his social media page after the incident.
"Azerbaijan is in a challenging neighborhood and particular attention should be paid to the dangers that cyber-attacks can pose and the best ways to prevent them. British companies are always ready to support Azerbaijan in this area," Fergus said.
Earlier, a number of Azerbaijani state bodies were subjected to cyberattacks during anti-terrorist activities in Garabagh.
"More than four million DDoS attacks per second have been registered on the president's official website alone. Specialists of our service continue to work in this direction in a reinforced mode," said Tural Mammadov, head of the Department of the State Service for Special Communication and Information Security.
"Artificial Intelligence in the New Generation Economy:
Challenges and Opportunities in the framework of the conference "Application of Technologies of the Fourth Industrial Revolution in the National Economy" within the framework of the "Socio-Economic Development Strategy of the Republic of Azerbaijan for 2022-2026".
About 9 major projects covering public, private, and civil sectors, as well as 69 areas of activity designed to implement these projects, will contribute to economic growth in Azerbaijan by 2030, increase the competitiveness of industries, facilitate citizens' access to services, and improve the provision of public services, said Azerbaijan's Deputy Minister of Economy Sahib Alakbarov.
Azerbaijan envisages frequent use of artificial intelligence
In the near future, Azerbaijan plans to introduce artificial intelligence fluent in Azerbaijani language and post Azerbaijani content. The aim of the initiative is to protect Azerbaijan's cultural wealth and expand the use of AI in Baku and its regions, which will help increase economic growth and stimulate job and industry creation.
"In the future, the widespread use of AI technologies will require increased attention to this area, training of specialists with new thinking, and definition of ethical norms. The rapid development of technology and the emergence of advanced GPT models create a great need for the creation of procurement standards," said the Deputy Minister of Economy.
To better organize the procurement process in the enterprise, the management should define a unified plan of artificial intelligence development strategy. According to statistics, the artificial intelligence market was valued at $136 billion in 2022 and is expected to grow at a compound annual growth rate of 37.3 percent from 2023 to 2030.
Azerbaijan will conduct all public procurements using digital platforms
With the introduction of the new law "On Public Procurement" in Azerbaijan from 1 January next year it is planned to organize and conduct 100% of public procurement using digital platforms, Mammad Abbasbeyli, head of the State Service for Antimonopoly Control and Consumer Market Supervision under the Ministry of Economy of Azerbaijan, said.
"The draft law was prepared in accordance with international practice and by now all processes and negative aspects have been assessed based on opinions received from state organisations and the market. As a result, from 1 January, all public procurement in Azerbaijan will be conducted using digital platforms. The benefits of this will be enormous. We are approaching this from the point of view of supporting the development of entrepreneurship"
"After the introduction of these platforms, the entire activity of the service will be digitized," M. Abbasbeyli concluded.
The Azerbaijan Centre for Analysis of the IV Industrial Revolution cooperates with the World Economic Forum.
Abbas Ganbay is AzerNews' staff journalist, follow him on Twitter: @Noend33
---
Follow us on Twitter @AzerNewsAz