Azerbaijani military top brass inspects intensive combat training in military units [PHOTO]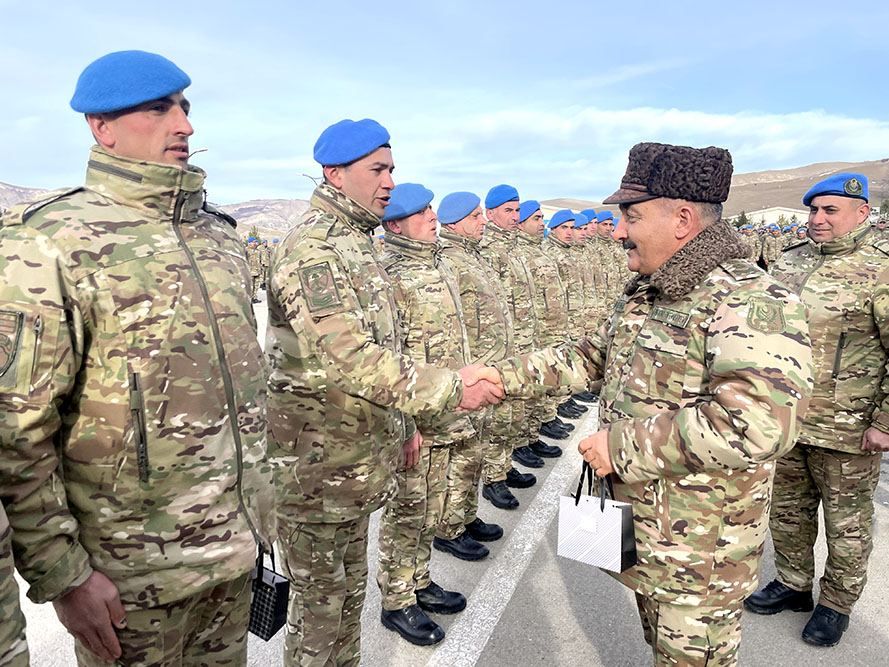 Chief of the Azerbaijani Armed Forces General Staff Col-Gen Karim Valiyev inspected intensive combat training of military units, Azernews reports per the Defense Ministry.
Col-Gen Karim Valiyev, accompanied by Lt-Gen Anvar Afandiyev, the commander of the Land Forces, inspected military installations to assess how classes on intensive combat training were going during the new training period.
The chief of the General Staff was briefed on the organization and conduct of the classes by the command staff. Special emphasis was placed on the high-quality organization of combat training activities in the units. The classes, which are held in accordance with the plan and take into account the methods of conducting modern battles, are aimed at improving individual skills and tactical-special training of military personnel.
The importance of holding training exercises in environments similar to actual combat was emphasized to the command staff by the first deputy defense minister.
The chief of the General Staff stressed that Azerbaijani President Ilham Aliyev highly values the retaliatory actions taken by the Azerbaijan army during the suppression of the provocations committed by the Armenian armed forces. He briefed the relevant officers on the tasks assigned to the Azerbaijan army by the Supreme Commander-in-Chief, and the defense minister's instructions on maintaining the combat capability of the units at a high level.
---
Follow us on Twitter @AzerNewsAz