Work in progress: Kazakhstan's strategy to boost oil export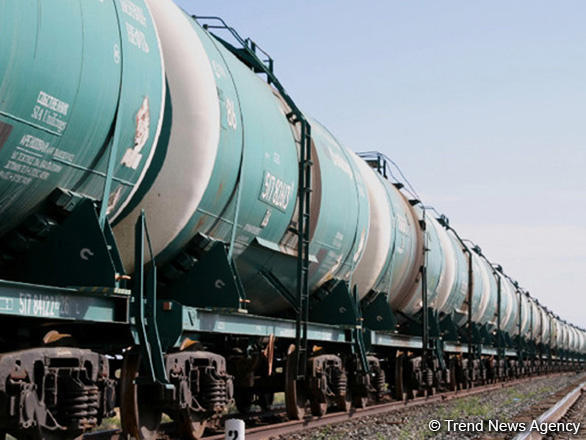 By Trend
Crude and condensate production in Kazakhstan in January-October 2018 amounted to 74.5 million tons, Minister of energy Kanat Bozumbayev said on Tuesday.
Compared to the same period of last year, the growth made 4.8 percent, he said at a government meeting in Astana, Interfax Kazakhstan reported.
Of this volume, crude output amounted to about 63.9 million tons, which is 6.2 percent more than in the same period of 2017, while condensate production exceeded 10.6 million tons, according to data from statistical Committee of the Ministry of national economy of Kazakhstan.
The increase in production is mainly due to large oil fields – Kashagan, Tengiz and Karachaganak.
According to the minister, oil production at three major facilities amounted to 44.3 million tons, including 10.7 million tons from Kashagan, 23.4 million tons from Tengiz and 10.1 million tons from the Karachaganak field.
Exports of crude and condensate for the mentioned period amounted to about 60 million tons or 80 percent of the total production.
All three major fields are currently in the process of optimization and expansion of capacity.
Tengiz oil and gas field expansion project with a budget of $37 billion, which includes construction of the third oil purification plant and the wellhead pressure management project, is at its peak, General Manager for public relations Rzabek Artygaliyev said, adding that the number of people employed in the project reaches 100 thousand people, he said.
In addition, North East Ring Project with a budget of $5 billion is expected to be launched at the field. It contains drilling of 66 new wells.
After completion of the project, production at the Tengiz field will increase by about 12 million tons, reaching 39-40 million per year.
Also, recently the project of expansion of Karachaganak field with a budget of at least $5 billion has been launched.
Next year, the Kashagan field is expected to increase production. According to North Caspian operating company (NCOC), the operator of the North Caspian project, during the Phase 1 of the project it is planned to increase the level of production to 13 million tons of oil per year.
Deputy Energy Minister Magzum Mirzagaliyev said that oil production from the field may exceed 12 million tons in 2018. Now production is about 330,000-340,000 barrels per day, but optimization work is underway, he said.
Mirzagaliyev added that by 2021 Kashagan is expected to reach the production level of 420,000 barrels per day.
These forecasts are confirmed also by OPEC.
"For 2018, Kazakhstan's average annual output is expected to grow by 90,000 barrels per day to reach 1.82 million barrels per day, revised up by 6,000 barrels per day from the previous month," OPEC said in its Monthly Oil Market Report.
OPEC forecasts the country's oil supply to grow by 50,000 barrels per day in 2019 to reach 1.87 million barrels per day, due to the ongoing Kashagan field ramp-up.
Reaching full operational capacity at the Kashagan field is one of the priority goals for Kazakhstan's oil and gas industry as it would yield multibillion government revenues.
Therefore, Kazakhstan intends to achieve an exception in oil production for the Kashagan field if the participants in the OPEC+ Vienna deal decide to reduce oil production again, Mirzagaliyev said.
He reminded that in 2017 the possibility to increase production in the framework of the agreement was stipulated for Kashagan.
Another crucial goal for Kazakhstan is to synchronize production and transportation of oil, as imbalance between them can lead to financial losses.
Kazakhstan plans to join the Baku-Tbilisi-Ceyhan (BTC) oil pipeline from 2019, Minister of energy Kanat Bozumbayev said at a meeting with his Azerbaijani counterpart in Astana last week, Kazakh media reported.
Intention to use alternative transportation route through BTC is one more sign of that the government is confident the oil production in Kazakhstan will grow next year.
Transportation of Kazakhstan's crude from the port of Aktau transited through Azerbaijan by the BTC pipeline has been halted since the second half of 2015 due to the expansion of the system of the Caspian pipeline consortium – an export pipeline running through the territory of Russia.
---
Follow us on Twitter @AzerNewsAz