How would higher oil prices affect Iran?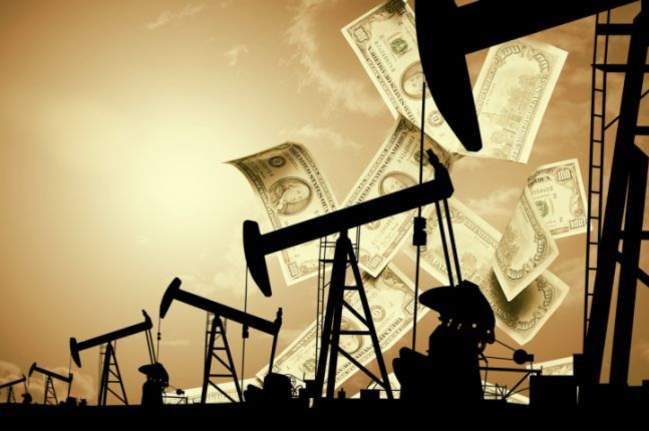 By Trend
Higher oil prices would in general be beneficial for Iran, Sam Barden, Director of SBI Markets, an international commodity trading and advisory company, told Trend.
"Higher prices are of course good for any oil producer and net seller, which Iran is. Iran, as I understand, is actually discounting cargoes to win market share, particularly in South East Asia, so higher prices generally would be of benefit to Iran," he noted.
As for OPEC's reaction to the rise in crude prices, the expert believes that the cartel members would pump more oil if prices surge and one can see wide scale quota busting from agreed levels.
Barden pointed out that one of the factors pushing oil prices up can be weaker US dollar.
"Firstly, I believe we may see some weakness in the USD exchange rate. This may be done as part of China's launch of the Petro Yuan, timed to align with Russia's announcement that all sales through Russian ports must be done in Robles, which is due to take effect mid-2018, which can remove the use of USD for oil sales through Russian ports. So over the next 6 months, we could see a steady weakness in the USD which will push oil prices higher," he explained.
Also, according to Barden, there remains a risk that Saudi Arabia continues to have instability, with the very real risk of a military coup at some point. This will also push oil prices higher on speculation, the expert believes.
Gal Luft, the co-director of the Washington-based Institute for the Analysis of Global Security, for his part, told Trend that for OPEC governments, the surge in prices is long overdue and a very welcomed development.
"Most of the members need even price to sustain their national budgets. But what OPEC members also know is that sharp rise in oil prices will reawaken the shale industry and unleash a new wave of massive production in North America which would send prices back to the bottom after only several months of relief. Trump's tax reform provided incentive for US oil companies to develop offshore fields and the Alaskan formations. Canada, with its huge tar sands reserves, would also come back in full swing under higher price environment," he said.
The OPEC countries know all that and prefer to coast through a prolonged period of moderate $60-$70 oil rather than trigger a race to the bottom going back to the $20-$30 range - which will devastate their economies, the expert believes.
---
Follow us on Twitter @AzerNewsAz