30 August 2013 12:43 (UTC+04:00)
2 598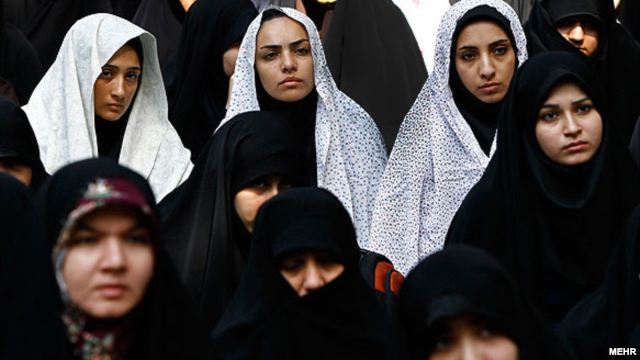 Iranian police morality control department have intensified enforcement against women who have been violating the Islamic dress code in Tehran during the last several days, ISNA news agency reported.

The number of police men and women belonging to the "chastity squads" increased significantly in the streets, parks, recreational and shopping centers of the city.

"Chastity squads" detained women who were not wearing their traditional hijab headscarf properly for questioning.

Previously, the police have prevented several women from entering a concert in Tehran due to their "inappropriate clothing". The incident resulted in some women being arrested, according to ISNA.

Iran mandates that women cover their heads and wear loose coats to hide their figure in observance of the "hijab." Every spring and summer police forces step up their surveillance in Tehran's streets arresting women who are deemed to be violating the dress code.


Those found dressing inappropriately may be warned or, if they are repeat offenders, can spend the night in a police station and may also be fined.

The authorities say they are "fighting morally corrupt people".
Related News