5 July 2013 12:12 (UTC+04:00)
802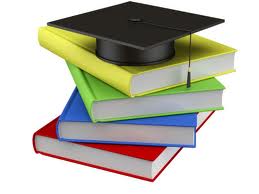 By Sabina Idayatova
Armenian students will have to pay average annual tuition of $1,048, however, nominal monthly wage in the country is just $260, armenian report.com said on July 1.
Deputy Director of Armenian National Student Association (ANSA), Sargis Asatryants, said the increased fees for higher education will significantly impact the development of Armenian society, as financial constraints will deprive many of the opportunity to pursue higher education.
According to Asatryants, a number of public and private universities have increased tuition fees by up to 30 percent, which is absolutely incongruent with the socio-economic situation in the country.
On June 21, ANSA, together with the European Students' Union (ESU), sent a letter expressing concern about the potentially disastrous consequences to the organizations providing assistance to higher education, including the principals of Armenian universities, the Council of Europe, the OSCE Yerevan office and the Armenian Ombudsman.
The letter says that education and knowledge are important preconditions for a healthy society, and the increased fees will prevent youth from pursuing higher education, thus making education available only for "the elite part of the society".

Armenia's higher education system is mainly corrupt because of low quality education. The higher education system in Armenia is represented by a number of institutions, both state-run and private. State-run higher education institutions operate under several ministries but most of them are under the supervision of the ministry of education. In total, there are 26 state-run higher education institutions, of which 16 with their 14 branches operate under the Ministry of Education and Science.
The main reasons hindering educational development are limited financing of universities, postponement of studies due to compulsory military service, teachers and students` potential interest in corrupt practices, low quality of education, etc.
Related News