Azerbaijani state policy based on citizens and youth: official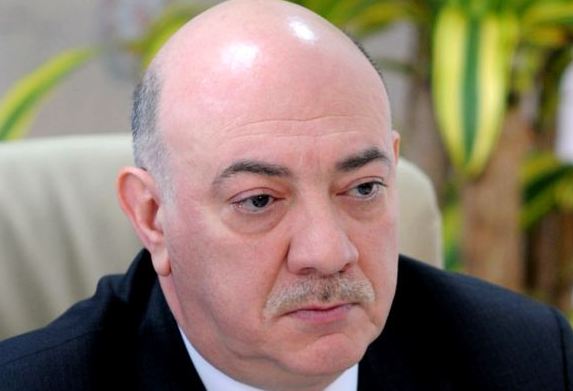 By Jamila Babayeva
The Azerbaijani president's policy is based on Azerbaijani citizens and youth, head of Azerbaijan's Presidential Administration Department for Work with Law-Enforcement Bodies Fuad Alasgarov said at the first Congress of the ASAN youth organization of volunteers in Baku on December 19.
"The president's policy in this direction is based on Azerbaijani citizens and youth, which is the future of Azerbaijan. The main objectives are the citizens' satisfaction, ensuring transparency, corruption prevention, the use of modern technologies, the creation of new relations among civil servants and citizens, development of a new way of thinking," Alasgarov said.
Some 880,000 people have appealed to the ASAN service by December 18, he added.
"As Azerbaijani President Ilham Aliyev stressed, ASAN service gained the trust of the population for a short period of time," Alasgarov said.
"This is backed up by surveys. Another center of ASAN service is likely to be opened in Baku in February-March. A center of the ASAN service will open in Ganja one of these days by covering the surrounding regions."
Alasgarov said in some regions of the country, ASAN uses mobile services as well, adding that more than 60,000 people in 37 regions have already used the services.
"Volunteers brought enthusiasm, modern thinking and positive energy to ASAN service. This is an opportunity for young people who wish to work in the public service in the future to gain experience. Hundreds of young people used this opportunity," he said, adding that about a thousand of volunteers have worked in the service until now.
"Once the number of service centers increases, the number of volunteers will also increase. The volunteers help citizens to use public services," Alasgarov said.
"I appealed to Azerbaijani Minister of Youth and Sports Azad Rahimov for assistance in attracting volunteers in connection with holding the European Olympic Games in Baku, and I believe that the volunteers will justify the trust."
ASAN Service center under the State Agency for Public Service and Social Innovations under the President of the Republic of Azerbaijan was established on July 13 , 2012.
ASAN centers render access to 25 services that are provided by nine state entities without extra expenses and loss of time.
In addition, ASAN has 22 auxiliary services, including opening bank accounts, currency exchange, banking services for payment of state fees and penalties, real estate and car insurance, legal advice, medical services, and translation services.