22 May 2013 16:55 (UTC+04:00)
633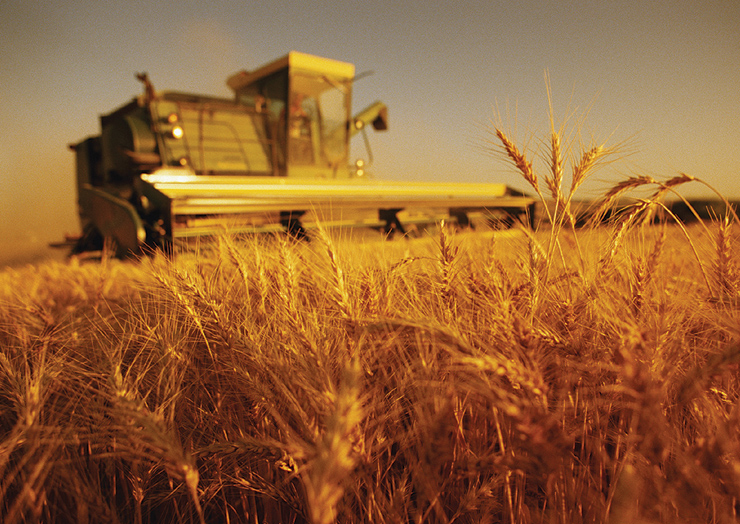 By Aynur Jafarova
The Ministry of Agriculture predicts up to 7 percent growth in the agricultural production of Azerbaijan in 2013.
Minister Ismet Abbasov said that agricultural output increased by more than 6 percent in 2012. In January-April 2013, the growth made up 4.8 percent.
"However, taking into account that most of the work is scheduled for the second half of the year, we expect the growth at the level of 6-7 percent," Abbasov said at the opening of the WorldFood Azerbaijan-2013 international food industry fair on May 22.
The minister said such fairs play an important role in the process of the development of the agriculture sector.
Touching on the issue of establishing a specialized agricultural bank in Azerbaijan, Abbasov said its creation would be beneficial.
"Currently various banks and non-bank loan organizations allocate loans to agriculture. Furthermore, the National Fund for Entrepreneurship Support under the Economic Development Ministry allocates preferential loans for the development of this sector. However, the establishment of a separate specialized agricultural bank in the future would be beneficial," Abbasov said.
According to him, it is to be established as a new bank or by changing the specialty of one of the existing banks.
Earlier Chairman of the Central Bank of Azerbaijan Elman Rustamov said that the establishment of an agricultural bank in Azerbaijan is in the focus of the CBA. The need for establishing it emerged with the growing strength of the country's agriculture sector.
Rustamov also said that around the world different models are applied to increase support of the financial sector to agriculture, with different combinations of public and private presence. "Currently we are studying the international experience. We are considering all forms of the expansion of financing for agriculture -- from the expansion of banks and non-bank credit organizations in the regions to the creation of a specialized universal bank," he said then.
The WorldFood Azerbaijan-2013 fair is being held at the Baku Expo Center from May 22 to 24. The fair is organized by Iteca Caspian LLC and ITE Group PLC with the organizational support of the Azerbaijan Export and Investment Promotion Foundation (AZPROMO) and the National Confederation of Entrepreneurs (Employers) Organization of Azerbaijan.
A record 179 food and beverage companies from 31 countries are being represented, covering a spectrum of food and beverage industry sectors.
This year's newcomers include companies from Azerbaijan, Russia, the USA, Jordan, Uzbekistan and Turkey, as well as national group stands from Latvia, Belgium and Iran.

The exhibition combines several events - WorldFood, WorldDrink and WorldFoodTech. Stands present food industry equipment, meat, tinned produce, groceries, ingredients, tea, fruit and vegetables, patisserie and drinks.
Related News