15 February 2021 17:18 (UTC+04:00)
1 900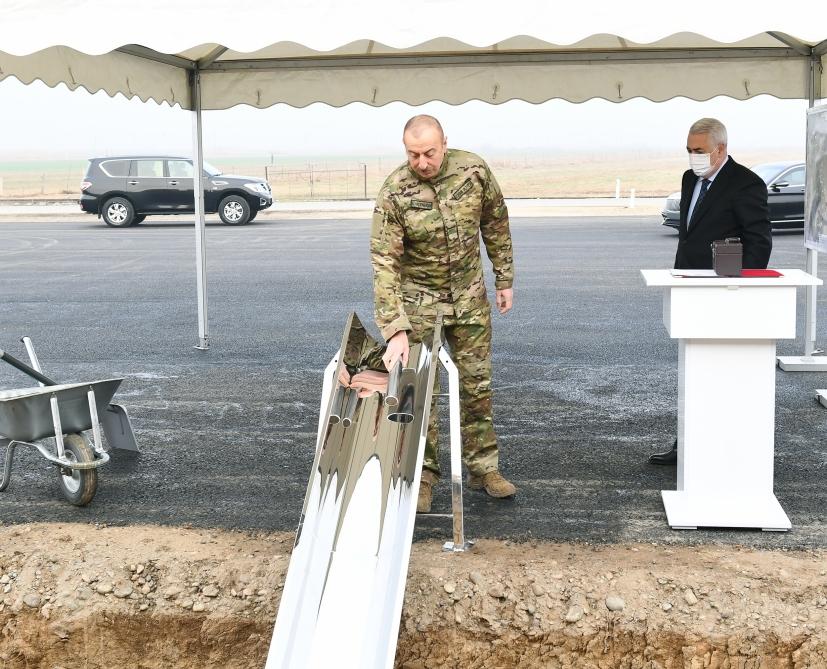 By Vafa Ismayilova
President Ilham Aliyev inaugurated new infrastructure projects in Azerbaijani territories liberated from the Armenia's occupation in a 44-day war in 2020. During the visit, Aliyev said that these territories will be restored as soon as possible to ensure the return of IDPs.
Aliyev visited Fuzuli, Zangilan, Lachin and Jabrayil regions on February 14, during which he inaugurated an 8-megawatt Gulabird hydroelectric power station in Lachin region, laid the foundation of the Horadiz-Aghband railway and visited Basitchay State Nature Reserve in Zangilan region, planting plane trees in the Basitchay Reserve and releasing fish into the Basitchay River. First Vice-President Mehriban Aliyeva and their daughter Leyla Aliyeva accompanied the president during the visit.
"Today I have come to the liberated lands again. Several events are being held on these lands today and their goal is to restore the liberated lands as soon as possible so that people could return and bring back life to these lands," he said.
Smart village
While driving to Zangilan during the visit, Aliyev said that "the first 'smart village' project will be implemented in Zangilan region".
He added that the Armenian-destroyed village of Aghali will be the first village to be restored.
During the visit, Aliyev was informed about the "smart village" project to be launched in Zangilan's Uchunju Aghali village.
Azertag reported that the project will be implemented in the village on a total of five components. These are housing, manufacturing, social services, "smart agriculture" and alternative energy.
"Master plans of all our cities are being prepared. They will be disclosed and discussed. After that, restoration work will begin," he said.
Energy
The president noted that power supplies had a special place in the restoration work. As part of specific steps to ensure the speedy solution to the problem, Shusha city was supplied with power and the first stage of the process had already completed. He noted that to provide Shusha with uninterrupted electricity and develop the city in the future, the AzerEnerji Joint Stock Company is also building high-voltage power lines to Shusha and building a power plant in the city.
"We are in the southern part of Lachin region today, on the territory of Gulabird village. A hydroelectric power plant is opening in the village of Gulabird today. Less than two months after the liberation of Lachin region from occupation, a month and a half later, a hydroelectric power station is being commissioned here. The generating capacity of this hydroelectric power plant is 8 megawatts. Among small hydroelectric power plants, an 8-megawatt plant can be considered a medium-sized plant. The key thing is that the launch of this station will create generating capacities here and thus we will effectively use our nature, the Hakari River," Aliyev said in Lachin.
He stressed that the station was the first power plant being commissioned in the liberated lands.
"It has great significance and great symbolic meaning. We are returning to these lands. We will restore all the hydroelectric power stations in Kalbajar and Lachin districts the Armenians illegally exploited for many years and destroyed them," the president said.
The head of state noted that Armenians had destroyed five power stations in Lachin alone.
"All of them will be restored. A further 12 hydroelectric power plants will be reconstructed on the territory of Kalbajar district. Thus, the generating capacity of the stations that have been destroyed and will be rebuilt in Kalbajar and Lachin districts alone will amount to 120 megawatts. This is a very large generating capacity. Thanks to that, we will restore these territories and provide them with uninterrupted energy."
Aliyev noted that the region also had huge renewable energy potential.
"The Khudafarin and Giz Galasi hydroelectric power stations will have the biggest capacity among them. We have come to an agreement with the Islamic Republic of Iran on the construction of these stations. These hydroelectric power plants will be built in the near future, and Azerbaijan will thus receive a generating capacity of 120 megawatts from these stations. In other words, in a few years, we will receive 120 megawatts from the Khudafarin and Giz Galasi stations and another 120 megawatts from hydroelectric power plants in Kalbajar and Lachin districts. This means 240 megawatts of generating capacity, and the advantage here is that these are hydroelectric power plants, so the cost of energy is very low," the head of state said.
He added that he had instructed the start of the process determining the types of renewable energy and places in all the other liberated lands.
"Such an instruction has already been issued and the first 'smart village' pilot project in Zangilan district will be supplied with renewable energy today. I stated that the liberated lands would be a green energy zone. I have already invited local and foreign investors. I should also note that the state itself carries out and will carry out the main work. By making investments, local and foreign investors will be able to secure their business interests and have their say in the long-term supply of Azerbaijan with sources of uninterrupted, cheap and environmentally friendly energy," the president underlined.
Aliyev spoke about huge wind energy potential in Kalbajar and Lachin regions and the solar energy potential in Zangilan and Jabrayil regions.
"So by reconstructing our generating capacities and power transmission lines, we will turn Karabakh into a zone of 'green energy'. In announcing this program, I had exactly this in mind, and the first project is being commissioned today – the Gulabird hydroelectric power station you are seeing over there," he said.
Railway
The president hailed the further regional role of the newly-launched Horadiz-Zangilan-Aghband railway.
"The foundation of the Horadiz-Zangilan-Aghband railway was laid in Horadiz today. This railway is of great strategic importance. First of all, because it will be of great importance both for the travel of citizens to the liberated lands and for cargo transportation. On the other hand, this railway will extend to Nakhchivan. The joint statement signed on 10 November contains a special provision on the creation of the Nakhchivan corridor. This work has already started... After a long break, Azerbaijan and its integral part of the Nakhchivan Autonomous Republic will be connected with each other by rail, and thus our strategic, economic and political goals will be met," he said.
The president added that the railway infrastructure will extend to Turkey, thus creating a second railway network connecting Azerbaijan and Turkey.
"Three and a half years ago, we put into operation the Baku-Tbilisi-Kars railway. This was also a historic achievement. We connected Azerbaijan and Turkey by rail for the first time in history. And now a second railway will be built and all countries of the region will be able to take advantage of it. They are very interested in the construction of this railway as well. It is possible to say that countries of our region have a positive assessment of this project," he added.
Aliyev said that the transport projects play a special role in the long-term development of the region, ensuring stability and reducing military risks to zero.
"All the countries participating in them will only benefit from that. Azerbaijan connects with Nakhchivan and Turkey. At the same time, a railway line from Russia to Armenia may be opened. This line can only pass through the territory of Azerbaijan. In addition, railway communication will appear between Russia and Iran through the territory of Nakhchivan. There will be a railway connection between Iran and Armenia. A railway link will be created between Turkey and Russia. In other words, all countries of the region will only benefit from this," he noted.
He added Azerbaijan needed the transport projects as they increase the country's geopolitical importance and economic power.
"Because, as a reliable transit country, we will receive large financial incomes from this. At the same time, it is of great importance for securing peace and stability in the region," he said.
---
Follow us on Twitter @AzerNewsAz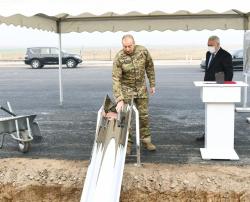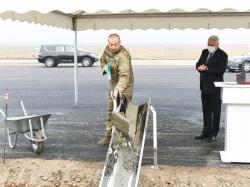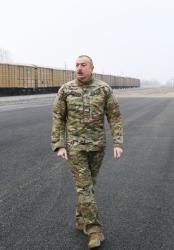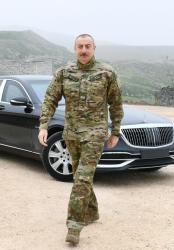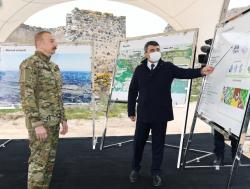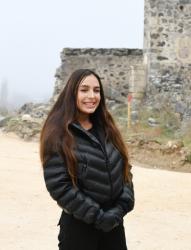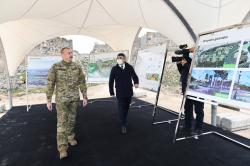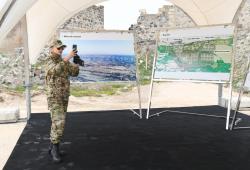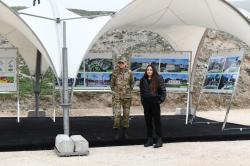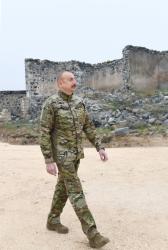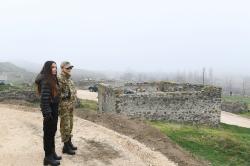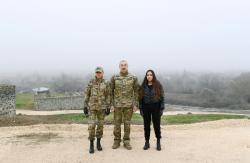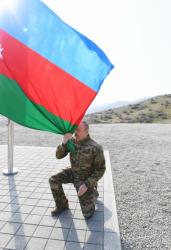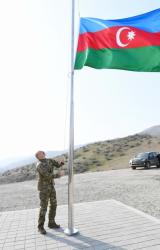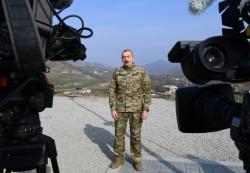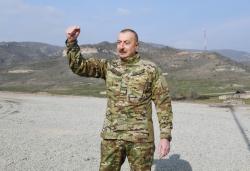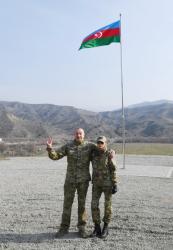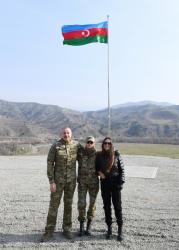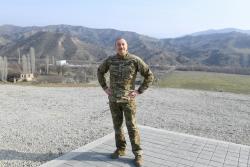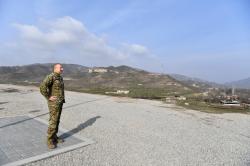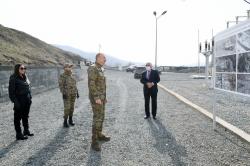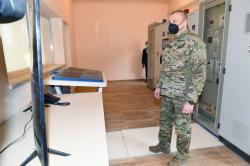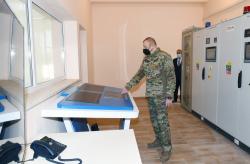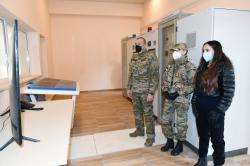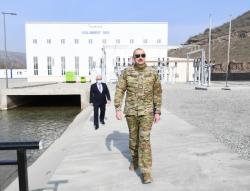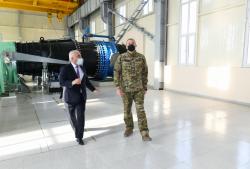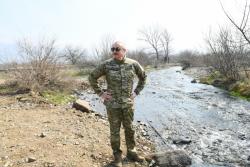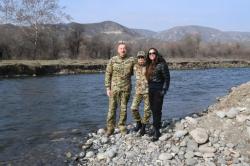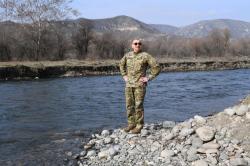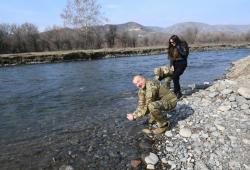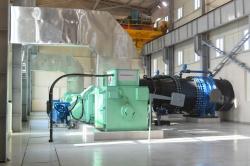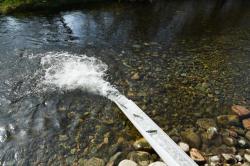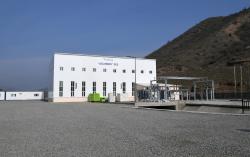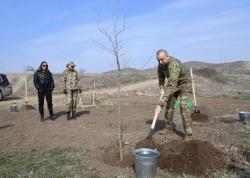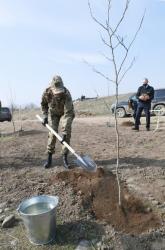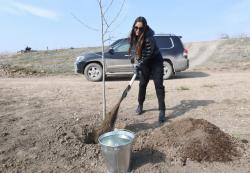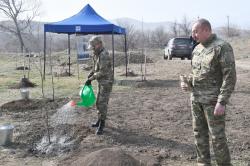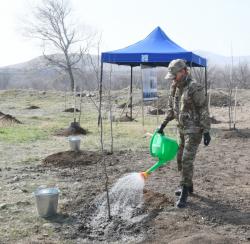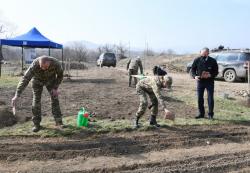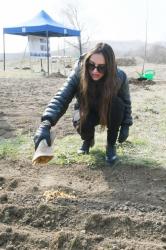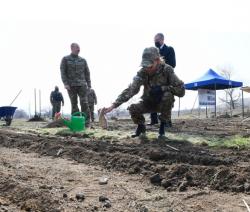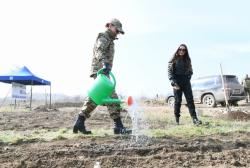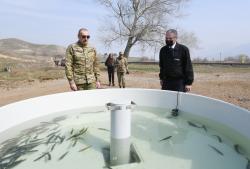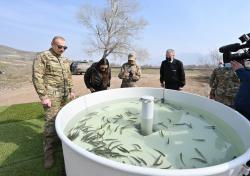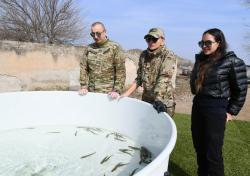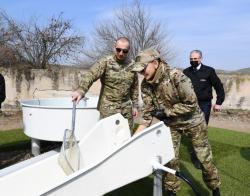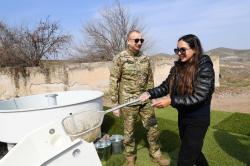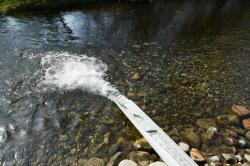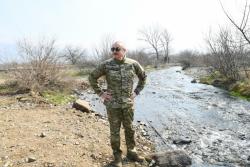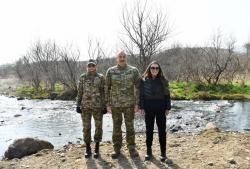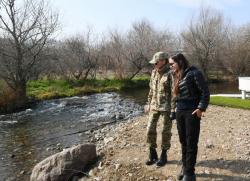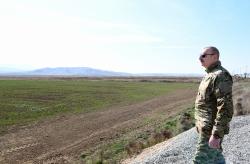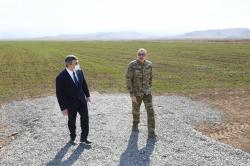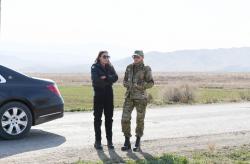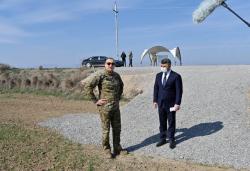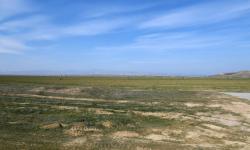 Related News