Azerbaijan may serve as link between Russia and NATO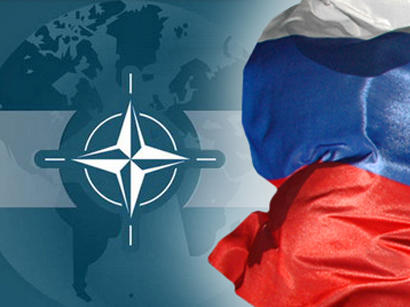 Azerbaijan's capital is probable to become for the next time a platform for high-level international talks to liaison between Russia and the West.
Azerbaijan, long known as one of the most important geopolitical centers of the region, is a reliable and long-standing partner of the North Atlantic Treaty Organization (NATO) and a strategic partner of Russia.
Therefore, it is not surprising that Baku is viewed by many as best location for hosting talks between the two sides.
NATO is expected to hold talks with top Russian military commanders later this month, BuzzFeed News reported on January 7, quoting American and European officials.
Supreme Allied Commander Europe (SACEUR) General Curtis Scaparrotti will meet with Chief of General Staff of Russia's Armed Forces General Valery Gerasimov in Baku, Azerbaijan.
This may become the first such meeting since 2013, when the administration of former U.S. President Barack Obama imposed a ban on personal contacts between the head of the Allied Armed Forces and his Russian counterpart.
NATO's official refused to confirm or deny information about the upcoming meeting in a conversation with Azernews saying that any future interaction between the Alliance's and Russia's military officials will be announced in due course.
However, NATO's representative once again emphasized that the Alliance and Russia maintain open military-to-military lines of communication, which are intended to promote predictability and transparency in their military activities.
In that context, General Curtis Scaparrotti and General Valery Gerasimov held a telephone conversation on September 14, 2017 during which they spoke about the need for transparency in exercises, the official recalled.
Baku was previously chosen as a location for the official high-ranking meeting between the chairman of the NATO Military Committee Petr Pavel and Valery Gerasimov on September 7, 2017.
In February 2017, Gerasimov also held a meeting with U.S. Chairman of the Joint Chiefs of Staff Joseph Dunford in Baku.
The sides outlined vectors of joint work aimed at easing tensions and preventing military incidents. They also exchanged views on the current state of the Russia-U.S. relations, international security situation in Europe, the Middle East, North Africa and other key regions of the world, according to the Russian Defense Ministry.
In 2014, NATO decided to suspend practical cooperation with Russia, while maintaining a political dialogue at the level of ambassadors and above. Russia has repeatedly stated that it was not Moscow that suspended agreements with NATO and that's why the alliance should take steps to reanimate the interaction.
---
Follow us on Twitter @AzerNewsAz