2 July 2014 18:00 (UTC+04:00)
1 325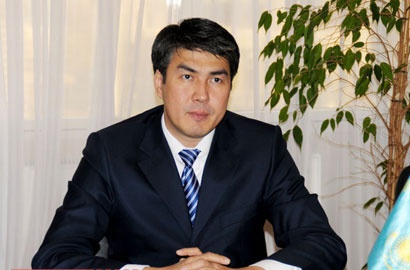 By Aynur Jafarova
Kazakhstan is set to implement 120 industrialization projects worth 700 billion tenge in 2014.
The news was announced by Kazakhstan's Deputy Prime Minister and Minister of Industry and New Technologies Asset Issekeshev at a governmental meeting attended by President Nursultan Nazarbayev on July 2.

Speaking about the results of the development plans for expansion of the country's innovative sector, Issekeshev said the first five-year plan was the basis of development in this field.
"Our task is to increase the share of innovative enterprises from 4 percent to 10 percent," Issekeshev said.

President of Kazakhstan said the implementation of the first plan is very important and serves as "a starting benchmark" for the second five-year plan of industrialization.

"So, when we begin to take step in the direction of our main goal of 2050, the starting benchmarks are very important. Every journey starts with the first step, so the first results of 2014 are very important for us. The main result of the past six months can be summarized as: Kazakhstan is gaining the required dynamics of economic growth. This is highly important because the global economic recovery is very slow. Most experts say that 2014 developments didn't portray a promising future for global economy," Nazarbayev noted.
The industrialization process launched in Kazakhstan back in 2010 gave impetus to restructuring the national economy. The growth inflow of foreign direct investment in Kazakhstan's manufacturing industry amounted to $14.1 billion in the first five-year plan.
Some active works have begun to establish new facilities with the support of domestic and foreign investors during the first five-year plan.
Some 59 projects, only in the manufacturing industry, worth $5 billion were implemented with the participation of foreign investors. At present, about 86 projects are at the stage of implementation with the participation of foreign investors.
Experts believe Kazakhstan is in the list of countries with high level of inflow of foreign direct investment. This is proved by huge economic figures. In particular, the total volume of the foreign direct investment invested in the Kazakh economy amounted to $180 billion in 2013.

Netherlands, Germany, the U.S., the United Kingdom, France, Italy, Russia, China, Canada, Switzerland, and Japan were among the top investors in the country in 2013.
Related News