23 February 2018 10:00 (UTC+04:00)
8 917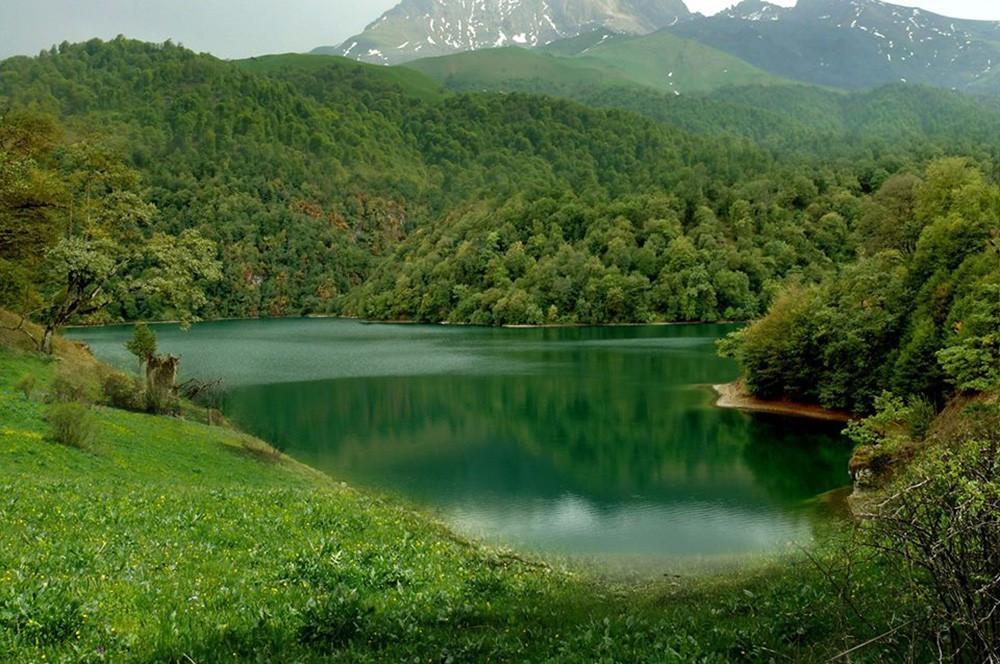 By Shukur Mammadaliyev
Would you like to have some really refreshing recreation from your daily routine and hasty city life? 'Of course I want' you would exclaim. 'I like it, but currently I'm fed up with going to pubs, café and restaurants, etc. I want something new that would relax me to the core.'
Well, then I have fantastic suggestion to you. Do not tell me that you are so tired that you cannot to take yourself off from you chair and go anywhere.—Then it is mean that maybe it is time to do that. Gather the last strength and do it, okay. Or maybe you are planning your spring or summer holidays, and not sure what to choose. And this is what I suggest.
Located some four hours way from the capital of Baku, Goygol is the adornment of Ganja region.Yeah, you right, in English "Goygol" sound a little bit like "Google" (lol).
Goygol Lake is a unique natural treasury of Azerbaijan. Goygol, or the "Blue beauty" of Azerbaijan, appeared after an earthquake that hit the area in the Middle Ages, by collapsing the mountain that blocked the path of the river. The flow of water created a lake of pure mountain water on top of the Caucasus Mountains.
Compared to Absheron peninsula this place is heaven, both in winter and summer time. Beautiful places including emerald forests, wonderful waterfalls and scenic lakes—yes, that is correct, there are about ten lakes!
The color and clarity of the waters of Goygol Lake, located 1,600 above sea level is striking. The banks of the lake are covered with forests and rich of flora and fauna. The temperature of the lake water does not rise above + 17 ˚C even in August.
What else does a man need? Often most people underestimate one fact that the all good thing for recreation is free from Mother Nature. The simplest things of the nature can make a person more joyful, give maximum relaxation, than any manmade recreation facility, etc. As an example, let's take the sound of waterfall. You may wonder, 'What special about it?' Maybe you never fill that. But it can relax a person to the bone, up to every cell of your tired brain and body. Sound funny, but it works like massage. Have you ever filled that? Then it is time to do that.
There are also more than 423 types of trees, shrubs and medicinal plants grow there. In the surrounding forests you can meet foxes, deer and many other animals. Wolves, jackals, bears, lynx are also lives there. But do not worry. In place where people walking they do not come. You will be safe. The lake area is ideal for walking, travelling, and family picnics. Recreation on the shore of the fresh lake is the best decision especially on hot days in summer.
Until August 2015 it was closed for visitors. And from that time it is open. There was created necessary facilities. And last year 350,000 people decided to make brain massage and visited Goygol as a tourist without any regret. What about you? When you plan visiting Goygol? Not sitting in the Google.
--
Follow us on Twitter @AzerNewsAz
Category News