17 July 2017 18:19 (UTC+04:00)
1 705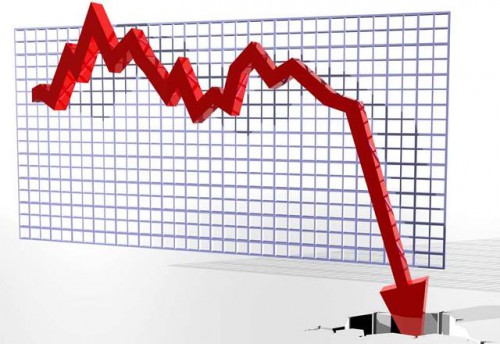 By Rashid Shirinov
Maybe ten years ago the Armenians had any illusions about the future of their country, they thought everything would be fine, the Armenian economy would recover, but now it is clear that the situation has even deteriorated.
Armenia is mired in crisis, and both the state officials, experts and ordinary population have already realized that.
Armenian economists have been long sounding the alarm about the problems of the country, stating that the so-called "economic concept of Armenia," developed by the government, did not bring any results due to the overwhelming corruption, bribery and other reasons.
The doleful state of the Armenian economy is also seen from the state debt of the country. It was slightly above $3 billion in 2009, but now the figure exceeds $6 billion and continues to grow rapidly, and Armenian people have already reconciled themselves to the irreversibility of this process.
As much the state of the Armenian economy deteriorates, as more people keep leaving the country. Back in 1991, the population of Armenia was about 3.6 million, but the situation has extremely aggravated after the Soviet breakup. Due to the government failures, socio-economic problems and poor prospects of living in Armenia, many of the country's population decided to leave abroad.
Today, one of the main problems of those who still remain in Armenia is unemployment. As the data by the National Statistical Service of Armenia show, almost every fifth of the country's economically active population is unemployed. The unemployment rate in Armenia is still the highest among the CIS countries, and due to the wrong structure of national economy, new vacancies do not seem to come up soon. Having a direct link with widespread poverty, unemployment mostly affects the poorest and most vulnerable segments of the Armenian society.
Due to the high unemployment indicator, Armenia is highly dependent on revenues from abroad. As the data by International Labour Organization say, today Armenia is among the world's leaders in terms of economy's dependence on remittances from abroad. In addition, the organization predicted that the unemployment rate will continue to grow in the country, and Armenian economists agree with that.
Last year, it was obvious that Armenia would enter the year of 2017 with various unresolved problems, because for many years, the Armenian economy was just one step away from recession. Therefore, it was clear that a significant decrease in the Armenian economy would be inevitable. Current processes taking place in the country, especially the growing unemployment and corruption, predict an even worse situation for the next year.
---
Rashid Shirinov is AzerNews' staff journalist, follow him on Twitter: @RashidShirinov
Follow us on Twitter @AzerNewsAz
Related News