Azerbaijan to create industrial forests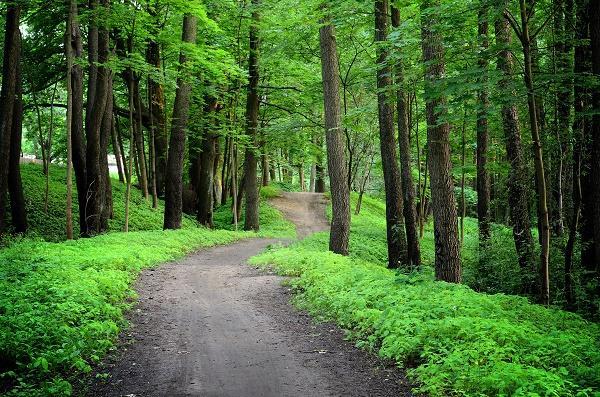 By Leman Mammadova
Azerbaijan has gained worldwide popularity with its captivating beauty, abundant natural resources, variegated flora and fauna.
Forests are considered to be one of the most valuable natural resources of Azerbaijan that integrate soil, water, trees, bushes, vegetation, wildlife, and microorganisms which mutually affect each other from biological viewpoint in the course of development.
Industrial forests will be planted in Azerbaijan, said Chief of Staff of the Azerbaijani Ministry of Ecology and Natural Resources Vugar Karimov, Trend reports.
He noted that not all of the country's forest areas are actually covered with forests.
"There are such places, for example, in the Aran region, where there are forest areas lacking actual forests. Therefore, it is planned to create industrial forests in areas where irrigation is possible. There are fast-growing tree species that can be used for industrial purposes," he said.
Karimov stressed that 90 percent of trees from forests are not used as fuel.
He added that businessmen can plant trees at special sites for industrial purposes, and thus meet the need for lumber. The creation of industrial forests helps to reduce interference in natural forest areas, as they will not be considered as a source of income.
In conclusion, Karimov added that it is planned to begin the creation of industrial forests this year.
At present, forests in Azerbaijan make up 989,400 ha or 11 percent of the territory. As much as 49 percent of the country's forest reserves accounts for the Greater Caucasus region, 34 percent for the Lesser Caucasus region, 15 percent in the Talysh zone and 2 percent in the Aran zone (together with Nakhchivan Autonomous Republic). The forest density ratio in Azerbaijan is 0.12 ha per capita.
It should be noted that 261,000 ha of forest area refer to the territory which has been occupied by Armenia. The forest strips in the occupied territories of Azerbaijan, especially mountain forests, have been seriously damaged by the Armenian army. As many as 246,000 hectares of forested areas were brutally ruined as a result of Armenian aggression.
Forests in Azerbaijan consist of three main types of tree species - beech, hawthorn and oak. They account for 86.2 percent of all forest cover. Coniferous forests make up 1.7 percent of the country's forests.
The distribution of forests by age is diverse. For example, young forests make up 11.2 percent of the forested area, middle-aged trees — 63.3 percent, growing trees — 13.4 percent, mature and old forests — 12.1 percent.
The forests tend to cause abundant and needed rainfall and to preserve the moisture when fallen, releasing it to the rivers gradually, and thus preventing abnormal freshets and extreme droughts, which is very important factor for the agriculture development. At the same time, forests prevent mountain landslides and mountain avalanches.
In addition, the foremost role of forests in nature is that oxygen is exported per hectare by replacing 10-20 tons of carbon dioxide. 1 ha forest area consumes 8 kg of carbon dioxide per hour, which is equal to the amount of carbon dioxide released by the breath of 200 people in one hour.
Preservation of the nature and biological diversity is one of the basic priorities of the state policy in Azerbaijan, and large-scale state programs directed to the improvement of the ecological situation have been implemented during the past decade.
Azerbaijan is preparing the National Forestry Program that is foreseen for a 10-year period covering the years 2020-2030. The program will be implemented in two stages, each in 5 years.
As a result of the implementation of the National Forest Program, it is planned to assist in the creation of appropriate institutional capacity and mechanisms for forest management, to develop and improve strategies for the protection and sustainable management of the forests of our country.
At the same time, it is also part of the program to reinforce the recovery of forest resources and to manage their functional use, as well as to increase the livelihoods of the rural population dependent on forest resources, and to contribute to the enhancement of national and international financial support for forestry activities.
---
Follow us on Twitter @AzerNewsAz