Ex-Georgian minister ready to join presidential race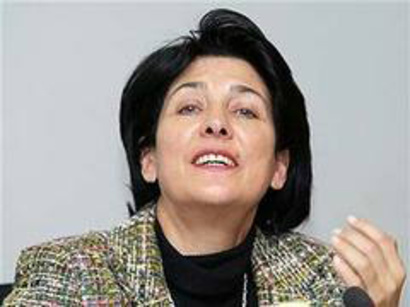 Georgian Former Foreign Minister Salome Zurabishvili is ready to present her candidacy as an independent nominee at the presidential elections. She will submit her candidacy if she receives a "sign of people", said Zurabishvili on May 12 at a briefing in Poti.
"I am ready to run for the President of Georgia, if I feel the support of people, as I intend to become an independent candidate," she said.
Ex-minister stressed that Georgia is now entering "such an era in which the president must not be named by anyone, should not belong to any political group, but be independent and free in his work and be accountable only to the people."
Zurabishvili promised to make a decision in the coming weeks.
The elections of the President of Georgia will be held in October.