Ukraine to cut purchase of Russian gas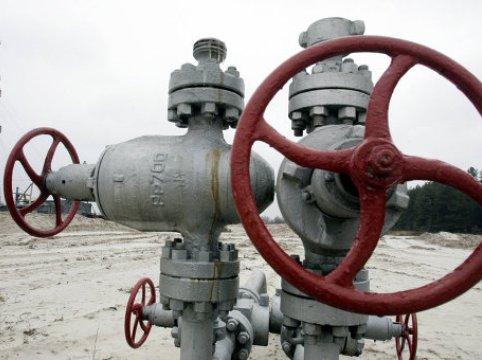 Ukraine will cut purchase of Russian gas to 20 billion cubic metres (bcm) in 2013, which is down from an earlier forecast by 24 bcm, International Oil Daily reported with the reference to deputy chairman of the board of Ukrainian state holding Naftogas Ukrainy Vadim Chuprun.
Chuprun told journalists that in 2012 Ukraine would buy 27.5 bcm in total.
Ukraine has the long-term contract with Russia's Gazprom that obliges the country to buy at least 33 bcm per year.
International Oil Daily mentioned that the talks between Ukraine and Russia over the price of gas supplies have stalled and Ukraine is seeking to cut its bills somehow. "It is unclear how Ukraine plans to avoid take-or-pay penalties, set out in the Gazprom contract, if it buys less than the stipulated 33 Bcm. The country has already started receiving small quantities of gas from Europe, as it looks to ease dependence on Russia."
Reportedly Ukraine is now looking for the alternative sources of energy supply and is negotiating its participation in Trans Anatolian Gas Pipeline (TANAP). This project envisages construction of the pipeline from the eastern border of Turkey to the country's western border to supply gas from Azerbaijani Shah Deniz gas field to Europe through Turkey.
Earlier Ukrainian officials said the country is interested in taking a stake of up to 10 percent in TANAP.
Azerbaijani state energy firm SOCAR currently owns 80 per cent in the TANAP project, while Turkish BOTAS holds the remaining 20 per cent.
Initial capacity of TANAP is expected to be 16 billion cubic meters a year. Around 6 billion cubic meters will be delivered to Turkey, while the rest will be transported to Europe.
Last week Ukraine's Energy and Coal Industry Minister Yuriy Boiko said that Ukraine sent a proposal to the Shah Deniz consortium to use the country's gas transportation system and underground gas storage facilities for gas deliveries to Europe.