Azerbaijan launches power supply to Turkey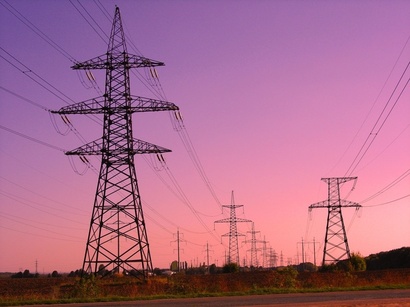 Azerbaijan has started exporting electricity to Turkey via Georgia since February 7, the Energy Ministry told Trend on February 8.
The country began to export nearly 80 megawatts of electricity per day to Turkey.
Previously, the Energy Market Regulatory Authority (EMRA) of Turkey issued Azerbaijani side a license for the sale of electricity in the country.
The export is carried out trough the Azerbaijan-Georgia-Turkey energy bridge.
Georgia serves as a transit country, and it will also export electricity. Azerbaijan will be primarily able to repay its debt to Turkey for the electricity which is delivered to the Nakhchivan Autonomous Republic, and then enter the European market.
Such a scheme of repayment of energy debt to Turkey will make it possible to fully load generating facilities of Azerbaijan, which will further improve the efficiency of electricity production in the country.
The current energy system of Azerbaijan amounts to 7,129 megawatts.
Azerbaijan is able to produce annually about 24 billion kilowatt / hours of electricity, which creates an annual export potential of 2.1 billion kilowatt / hours.
---
Follow us on Twitter @AzerNewsAz