Port of Baku to bring billions of dollars to Azerbaijan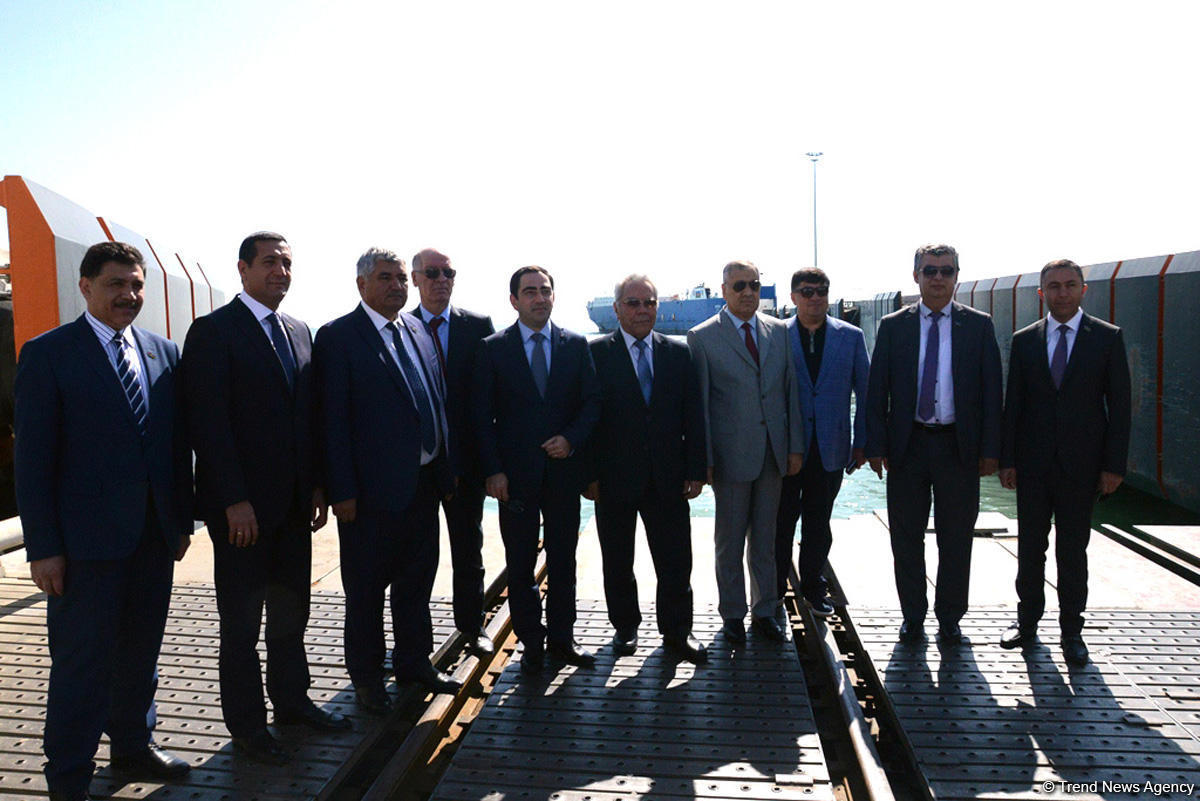 By Nigar Abbasova
Azerbaijan, which has set a goal to become one of the major commercial and transportation hubs in the region and facilitate the regional trade, is currently engaged in development of the new Baku International Sea Trade Port.
Azerbaijani MP, member of the parliamentary committee on economic policy, industry and entrepreneurship, Vahid Ahmadov said that Port of Baku will bring billions of dollars to Azerbaijan and allow to create the first free trade zone (FTZ) in Azerbaijan.
"The project, which is among the largest in the transportation sphere of the country, will yield certain results by 2018-2019, should the project progresses in a scheduled manner. Moreover, the project will play a pivotal role in the development of non-oil sector of economy," he said.
The Baku International Sea Trade Port was previously located in the middle of the city. Taking into account the bid of the country to become one of the major commercial and transportation hubs in the region and facilitate regional transformation, the state decided to move it to a new location, 70 km south of the capital Baku, near a small town called Alat, which is located at the strategic crossroads of the regional railroads and highways.
The new Port of Baku is located on an area of 400 hectares (ha) of land, of which about 100-115 ha cover the area for the development of the international Logistics and Trade Zone. The northern areas around the port are reserved for future expansion of logistics, industrial, and manufacturing activity.
Port of Baku will complete phase 1 of its new international sea and trade port by 2017, increasing capacity to 11.5 million tons of cargo per year and up to 50,000 containers, many of which could be transshipped between China, Central Asia and Europe.
The second phase of the project involves the construction of three cargo berths, and the third phase - two more cargo berth. Following the second phase, the port capacity will reach 17 million tons of cargo and 150,000 containers, and at the end of the third stage - 25 million tons of cargo and 1 million containers.
Creating a free trade zone is considered to be a milestone of Azerbaijan's policy to strengthen the country's position as a regional logistics and transportation hub
Earlier, Athe zerbaijani government and Dubai Port World company (DP World, one of the world's major port operators) signed an agreement on providing consulting services for the creation of the free trade zone in the Alat township.
--
Nigar Abbasova is AzerNews' staff journalist, follow her on Twitter: @nigyar_abbasova
Follow us on Twitter @AzerNewsAz