17 October 2018 16:19 (UTC+04:00)
2 368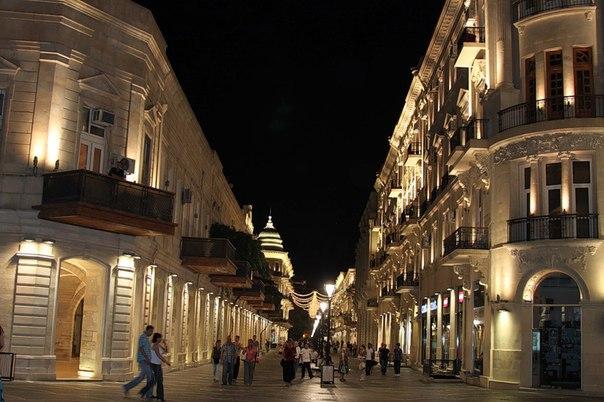 By Abdul Kerimkhanov
Tourism is developing in Azerbaijan at an unprecedented rate. The attention of the state to this area creates the basis for the implementation of important projects both in regions and the capital.
The construction of tourism facilities, hotels and leisure centers meeting the most modern world standards, along with Azerbaijan's rich history, delicious traditional cuisine and natural hospitality attract people from all around the world.
Germany leads among the European countries in the number of tourists coming to Azerbaijan, expert in tourism, CEO of Amore Travel Baku Aynur Guseynova said in an interview with Azernews.
"It is an undeniable fact that Arab tourists are leading the list of the most prominent tourists among our tourists recently. It is possible to add tourists from Russia, Pakistan, India, Kazakhstan and Iran to this list," she said.
Guseynova listed Icherisheher, Gobustan, Atashgah Valley as most popular places for sightseeing among foreign visitors.
"In summer, the demand for beaches is also high. Gabala and Guba are in the forefront of our country's regions," the CEO added, commenting on tourists' favorite destinations.
She further said that Khinalig and Goygol may surprise foreigners who have already traveled the world far and wide. Recently, Azerbaijan has implemented a number of measures for the development of tourism sector in the country. Thus, the high inflow of tourists into the country is not surprising.
As many as 1,325 million tourists from 189 countries visited Azerbaijan in January to June 2018.
In comparison with the same period last year, the increase amounted to 10.2 percent.
Russian tourists lead in the list of incoming tourists with 30.5 percent share. As many as 21.1 percent account for citizens of Georgia, 11.1 percent - Iran, 10.8 percent - Turkey, 3.6 percent - UAE, 2.1 percent - Iraq, 2 percent - Ukraine, 18.7 percent - other countries and 0.1 percent - stateless persons.
Statistics on Arabic countries is even more impressive. Tourists from such countries as Kuwait (5.1 times), Saudi Arabia (3.5 times), Bahrain (2.6 times), Qatar (2.1 times), Oman - (1.6 times) registered a significant growth in the number of foreign visitors than in the same period last year. Moreover, the increase among tourists from Iraq amounted to 44.3 percent, and the UAE to 8.8 percent.
The number of tourists from Iran decreased by 18.8 percent. In general, during the first half of 2018, 276,600 people arrived in Azerbaijan from the countries of the Persian Gulf.
This year 53,500 Europeans visited Azerbaijan. And the number of guests from the CIS amounted to 478,300 people.
---
Follow us on Twitter @AzerNewsAz
Related News