24 July 2013 09:13 (UTC+04:00)
1 107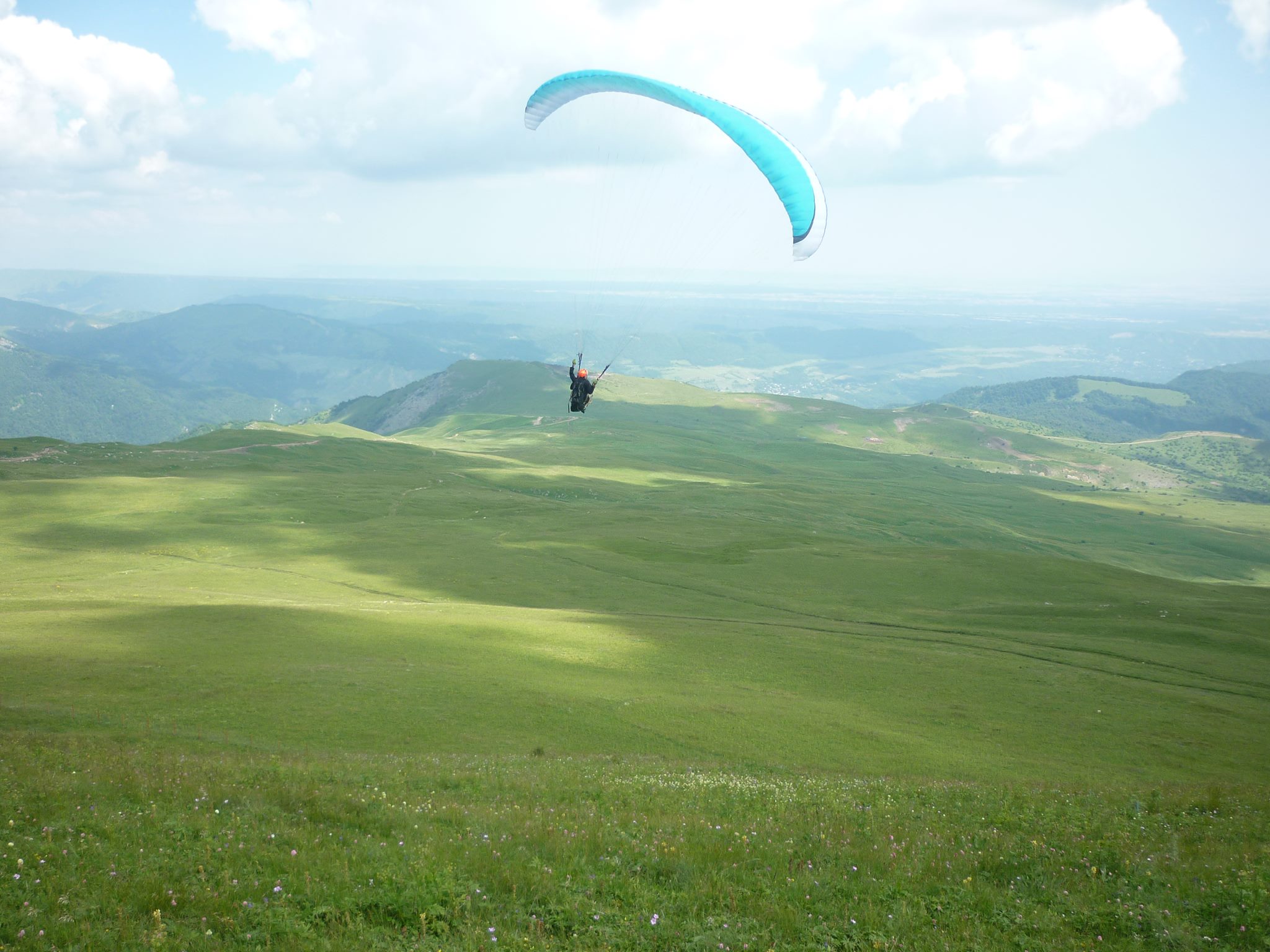 By Nigar Orujova
A festival of air sports was held in Azerbaijan in July for the first time.
11 athletes from Azerbaijan, Georgia, the Netherlands and Belgium traveled the country on July 9-13 and tested several sites for flights, mostly on paragliders.
The event was organized with the support of the Air and Extreme Sports Federation of Azerbaijan (FAIREX). The idea of the event, invitation of foreign pilots and trainings were initiated by the Mountaineering, Climbing, Air Sports and Tourist club RockStone.
According to the club head Jamal Kashkay, flights were held in Guba, Shamakhi, Ismayilli, Gobustan and Baku. Demonstration flights 50 km from the capital Baku were held on the final day of the event.
"A year ago we had only a couple of pilots in the country who gained the basic knowledge and received fast-track flight training in foreign schools. It was rare to meet a 'hovering wing' in the sky and as a rule those pilots were foreigners," Kashkay said.
According to him, previously many did not even perceive paragliding as a sport, but everything changed a year ago.
"Just after two days of trainings by a Moscow instructor we got people dreaming of the sky," Kashkay said.
Two sports clubs were set up and would-be pilots began an uneasy job of seeking ways of further development of the sport, looking for instructors and paragliders for an affordable price, and studying the manuals.
"As a result, the sport is currently developing in Azerbaijan," he said.
"To date, we operate two clubs - RockStone and Banzai. Both are preparing and training with foreign instructors and already with their own flying equipment, participating in local and international events, and most importantly, they promise to prepare even more pilots to run the colorful paraglide in our sky," Kashkay said.
The RockStone club head says, "Only together, sharing experiences and helping each other, we can achieve greater success in the development of this new sport in our country. And I am sure we will do this!"
The club is open for participants to develop this breathtaking sport in the country.
RockStone, which was opened in April 2011, conducts flight trainings in the suburbs of Baku. Trainings are administered on weekends depending on weather conditions.
Each would-be pilot is given an individual training plan. After passing certain stages, the participants take an exam and are assigned classification.
Training sessions are conducted by a licensed English-speaking coach. Official permission is obtained for all flights. A pilot should undergo some 40 trainings to gain a full license for paraglide flights.
Related News